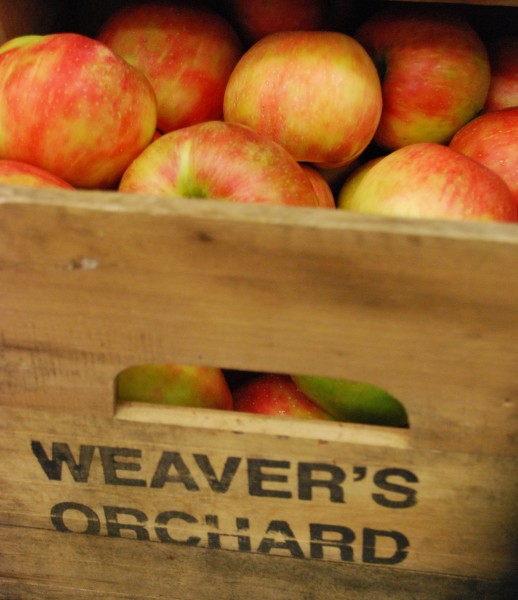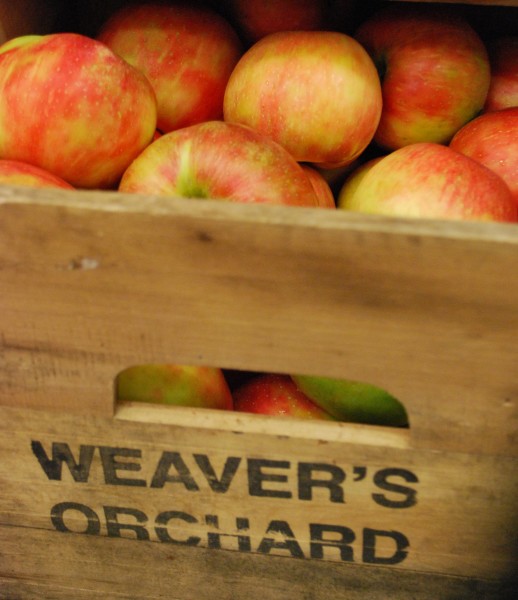 In the season of apple-everything, Honeycrisp apples at Weaver's Orchard are a palate-ready comfort that easily welcomes cooler air and the crunch of fallen leaves that will be gracing the ground in a few more weeks.
"Honeycrisp apples are a number one seller for us," says president of the orchard, Ed Weaver. "In September, we sell more of these apples than all other varieties combined."
To some, they're also known as Honeycrunch apples.
Curiously eye-hugging red striping, snappy texture, thin skin and their uniquely sweet yet tart flavor is what Weaver explains as some of the reasons so many gravitate to Honeycrisp apples each early autumn.
They're also easy to bite into yet firm at the same time.
And while these delightful apples were primarily used for fresh eating in the past, one chomp at a time, Weaver says he's recently seen them used more and more in baking and the stirring up of applesauce.
Weaver's Orchard is the home to three acres of Honeycrisp apples. These delectable autumn fruits were first introduced to many a mouth in the 1960s through University of Minnesota.
The Honeycrisp apple blossomed into production as a cross between Macoun and Honeygold varieties, with the goal in mind to create a fruit that could survive better in colder climates.
Weaver points out that even though Honeycrisp apples nearly sell themselves because they do so well in September, their trees are very difficult to grow. It's also impossible to get as high of yields with them, compared to other apples he raises. And the trees tend to grow biannually.
Weaver's Orchard uses an organic product called Purshade-O to protect their apples from the stress of sunburn in the growing season, as a way to keep the skin and fruit at its best when picking time rounds the corner. Purshade-O is made of calcium carbonate; its mineral makeup naturally reflects ultraviolet and infrared radiation rays from the skin of the apples.
Some of the integrated pest management (IPM) approaches the orchard practices are using traps to monitor insects, implementing mating disruption to control them and only resorting to synthetic pesticides if other effective options aren't available.
The more people understand of the efforts of the farmers who grow their food, the easier it is to appreciate every last apple eaten in autumn.
In the end, the winning flavor of Honeycrisp apples keeps bags, bushels and boxes of them carting homeward with those who visit Weaver's Orchard in the breezy days of September. Visit soon for your own supply!