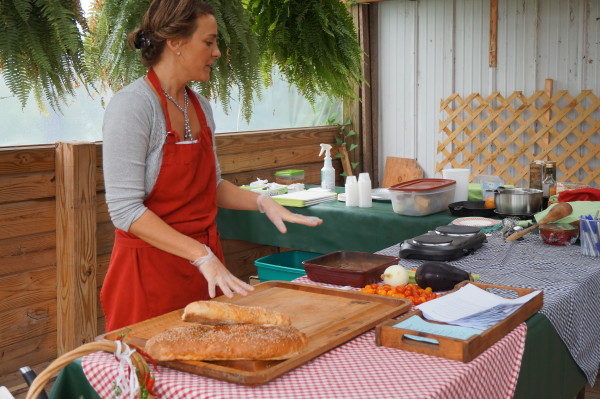 You're Invited to First Wednesdays on the Farm!
Cooking and nutrition are passions of mine. When I come across a new food fact, I love passing it on to all my friends (some are more interested than others!).  I also am known for talking to complete strangers in the grocery aisles about such exciting things as quinoa seeds and how to use them.
I love sharing recipes and making my own concoctions of health foods. It's become a hobby for me, though some of my experiments are received with more enthusiasm than others.  Just an example: my family loves the home made yogurt ranch dressing I came up with, but they weren't too keen on the pea-sprout-strawberry smoothies and their beautiful greenish tinge!
I guess you could say I'm somewhat passionate about cooking and nutrition!  That is one of the reasons I am so excited about a new event we're hosting here at our orchard—First Wednesdays! Starting Wednesday, June 1st we are hosting an event every first Wednesday until September 7th that will include cooking and nutrition classes as well as a story time for children. I think this is a fun way to encourage our families to eat healthy and also get out and enjoy the great outdoors here at the orchard!
Consider yourself invited to come on out and enjoy these fun educational events on our orchard and bring your friends and family out as well. If you have any questions, check out our website or call our store to get more information.
Looking forward to seeing you here!
– Mrs. E. Weaver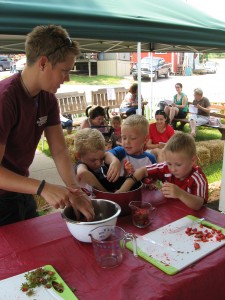 A Long Time Coming
The first of June is fast approaching, and my head is spinning with everything the staff at Weaver's Orchard is planning to pull together for "First Wednesdays on the Farm," our first ever cooking and gardening series.
This all started one day in November. We'd been kicking around the idea of classes about cooking, canning, persevering and gardening for some time. Customers had been asking us about this for years! Every year it seemed that we would always think about this too late in the season, but this year we decided to make it happen.  We wanted to make sure that this would be an event that would let people experience our farm several ways, including through pick-your-own fruit and a children's read & pick story time.
So with adequate time in the planning stages and even some help from a Pennsylvania Department of Agriculture grant, we have been able to put together a program we are quite proud of!
Oh, and did we mention that the First Wednesday classes are FREE???
We've been able to bring on some great teachers for the classes and provide the supplies for the many samples they'll give out! These teachers include doctors specializing in nutrition, chefs from nearby restaurants, local farmers and the Penn State Master Gardeners.
We also really appreciate the way several local businesses have banded together to help us. Dietz & Watson is cutting us a great deal on sandwich meat, which is allowing us to offer $2 turkey & cheese or Italian subs and $1 hot dogs during each of the First Wednesday events!
Also, Plow Farms is graciously providing a bus to and from Reading so that people living in Reading can get to our event. This FREE bus will depart from the GoggleWorks Center for the Arts, 201 Washington St. Reading, PA (1 block from the bus station) at 9:00 a.m. and will leave Weaver's Orchard in the afternoon at 3:00 p.m. (Psst…the first 20 people on the bus get a coupon for their choice of a free sandwich or our fresh fruit freeze slushie!)
June 1st promises some great cooking classes… about cooking with fresh herbs and vegetables, making jams and preserves and learning how to compost your kitchen scraps.  We'll also have a special sneak preview of pick-your-own strawberries on June 1st, open only to guests of First Wednesdays for a limited time – between 9:00 a.m. – 3:00 p.m.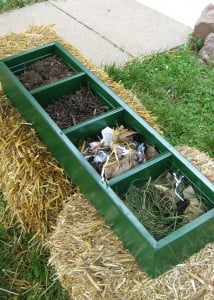 We hope you can join us for First Wednesdays on the Farm the first Wednesday of June, July, August and September.  These events offer a great way to plan a day of fun and learning at the farm.  Be sure to make time to shop our farm market, which also accepts FMNP & SNAP checks. See you SOON on the farm!