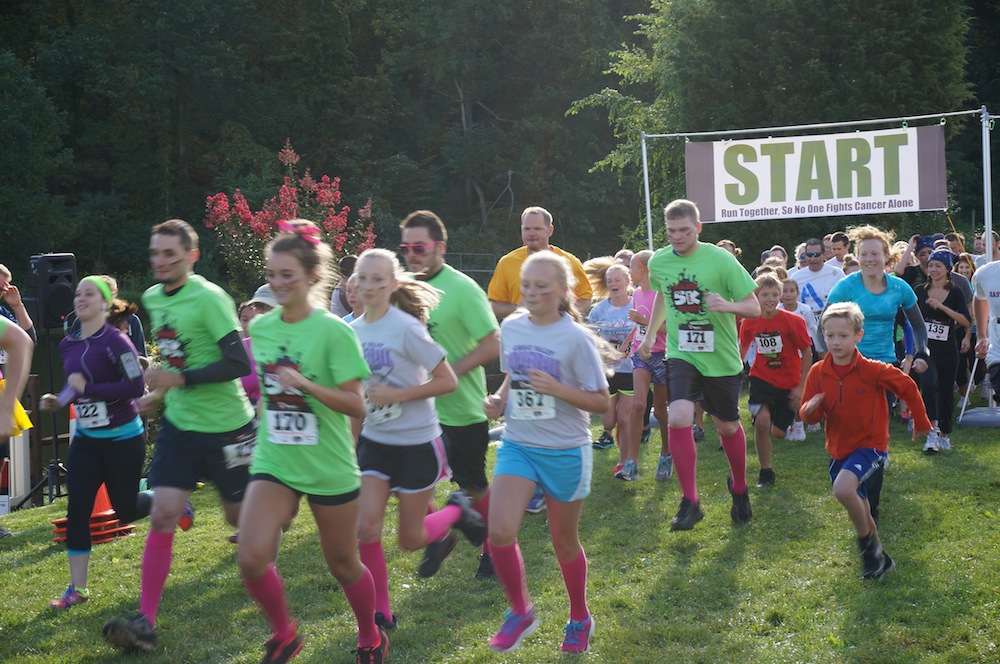 5K Race
Superhero Sprint 5K Run
Annually, we have a 5K run (or walk) through Weaver's Orchard and our neighboring Christmas tree farm, Plow Farms, to benefit local cancer patients. After the race, all participants will get a lunch including a scrumptious smoked pulled pork sandwich, fresh cut French fries and more!
The race benefits local cancer patients. Your registration goes to OneRunTogether, which directly helps cancer patients pay their bills.
Come dressed as your favorite Superhero! All costumes must be FAMILY FRIENDLY. No villains, gore, blood, etc. Costumes are optional, but prizes for best costumes will be awarded. Anyone with a costume that does not follow the guidelines will be denied entry.
Stay tuned for details about the 2022 5K.
---
Read Vern Murphy's story of founding OneRunTogether:
Vernon Murphy couldn't sleep. It was 2009 and his wife Beth had just passed away at age 46, after a nine-year battle with breast cancer. This loss was like nothing else the Murphy family had ever experienced. After Beth died, Vernon needed something that would help him sleep and focus. He started running.
He laughs about his sudden interest in running. If anyone had told him before then that he would not only be running, but would be the CEO of a nonprofit, he would have told them, "You've been smoking something." He says, vehemently, "I thought runners were idiots."
But all that changed. "For whatever reason, God chose me," he says. Vernon has a strong faith in God and believes that there is a reason for everything. "I didn't know what or why, and of course I didn't like it," but still he believed there was a reason.
SaveSave