During this winter's gloomiest days, thoughts of Easter lifted my spirits.  It wasn't the thought of delicate daffodil centerpieces or Easter chocolates that carried me through bitter, cloudy days but the reminder that the cycle of seasons mirrors the week leading up to Easter, as winter's death and stillness leads to new life in the spring.
I'm ready to celebrate Easter.  I'm ready to move on from the gloom of winter and notice stirrings of life that have begun in my neighborhood: the crocuses and forsythia, the squirrels in their sleek spring coats, the ducklings afloat on the river.  And even as Easter slips by this weekend, I want it to be the centerpiece of spring. I want to continue to celebrate Easter's hope as I think back on the holiday.
Part of readying for a holiday is thinking about how to share it with others.  That often means planning a menu, and if you are planning an Easter celebration, here are a few of our favorite side dishes and decorating ideas.  Click on the links below and explore these great recipes and tips!
Creamy Asparagus Over Baked Potatoes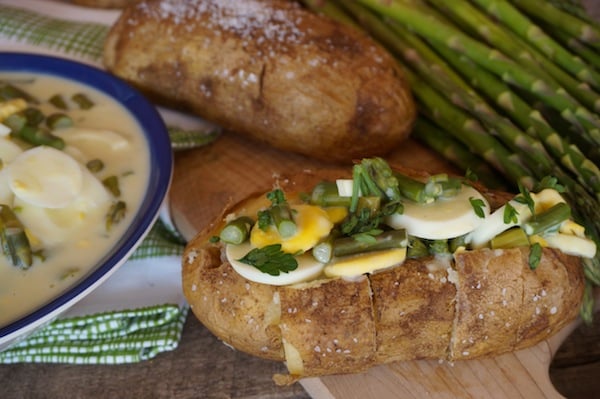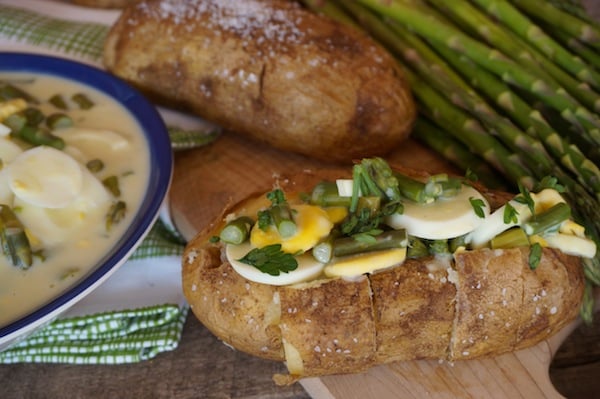 This Weaver family favorite blends many flavors associated with Easter: asparagus, hard boiled eggs and fresh potatoes.  This recipe is easy to make and provides a healthy, filling side dish, not to mention a picturesque and colorful one.
Asparagus & Spring Onion Quiche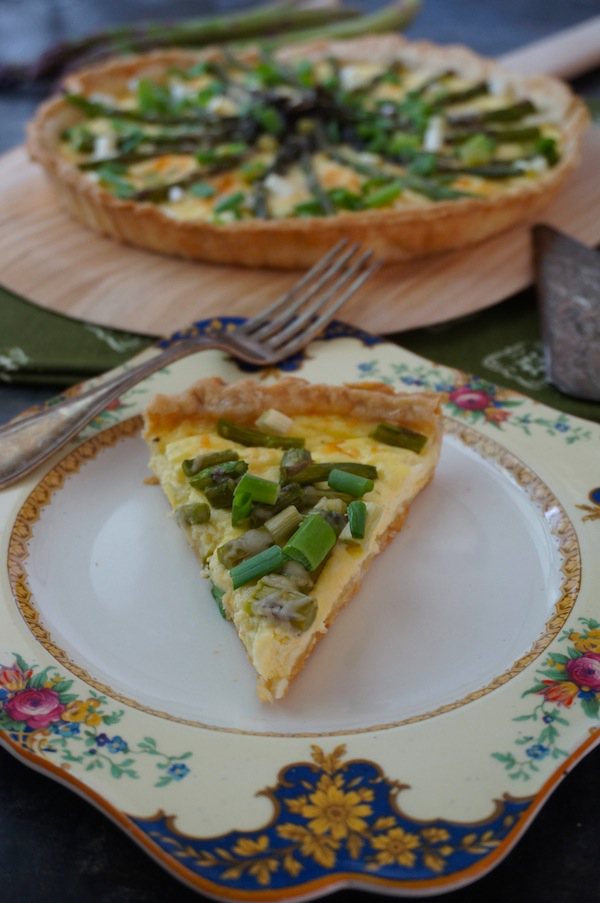 Spring is in the name and in each bite of this classy quiche, perfect for an Easter brunch or an appetizer while the grown-ups mingle and the kids open Easter baskets.  The fresh herbs in this quiche really make the flavors pop.
Spring Mix Strawberry Asparagus Salad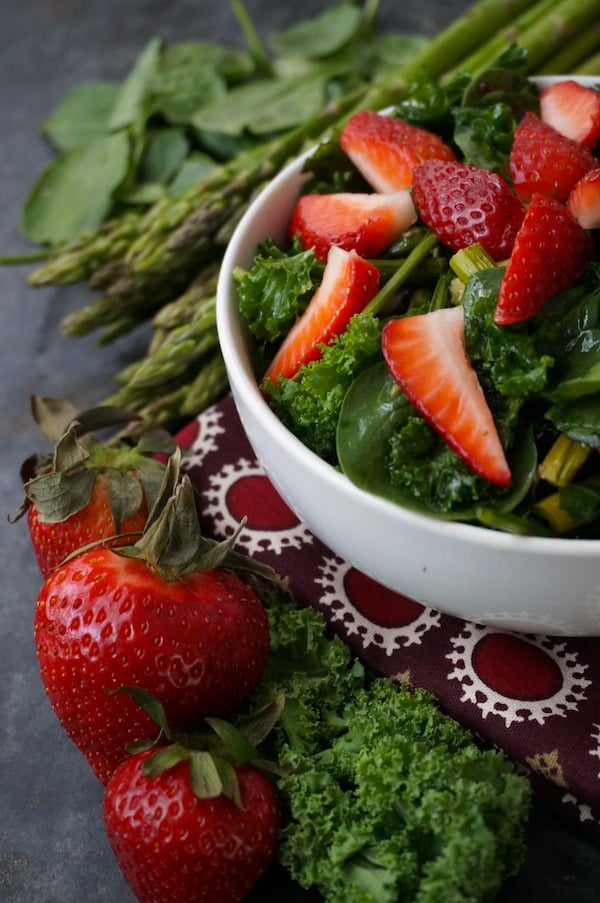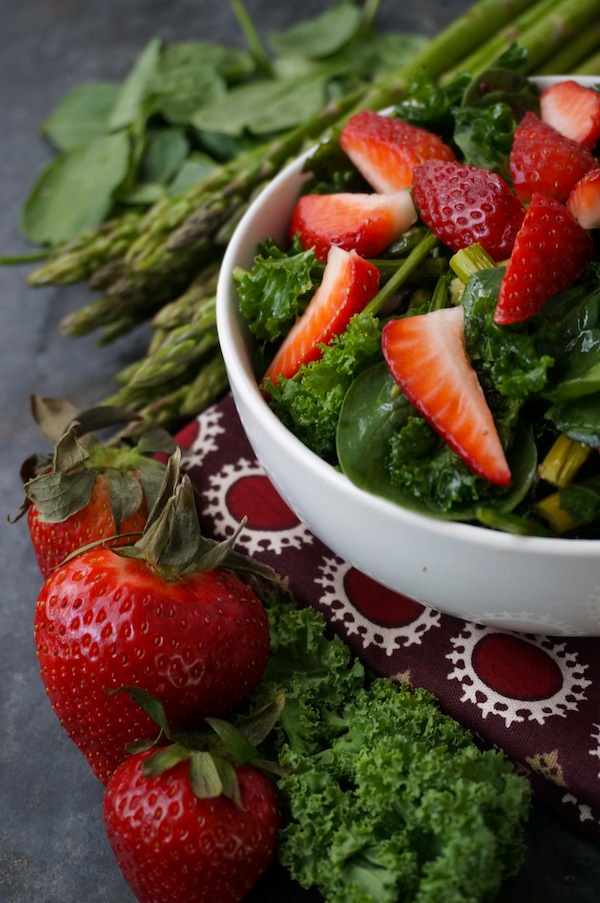 The right salad starts the meal off with pleasure.  With a creative, enjoyable salad, you and your guests are sure to go back for seconds and balance out the Easter candy with healthy greens.  This artistic salad blends bright strawberries and crunchy pecans into a mix of delicate lettuce and tender asparagus.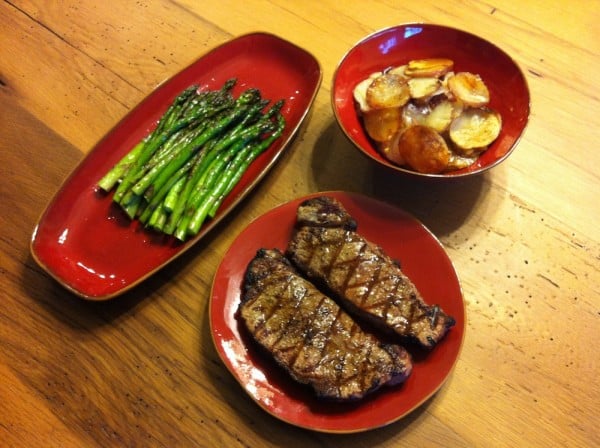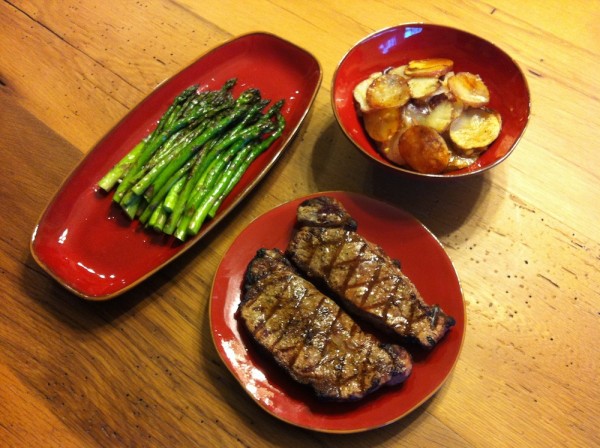 Easter Sunday looks like it will be sunny and warm, so you'll be able to fire up the grill and enjoy this lemony grilled asparagus recipe!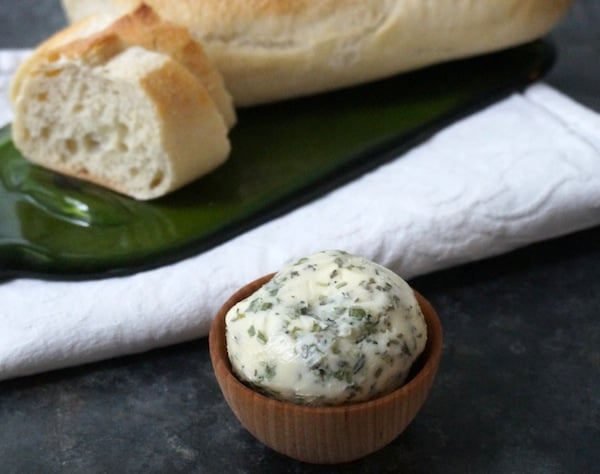 Prepare an Easter spread that will delight your guests' senses, even beyond the gustatory sense.  Herb butters add that extra dash of flavor and look lovely near the centerpiece.  Hardboiled eggs can be nested around the table.  Flowers and even fruit and sweets make striking centerpieces.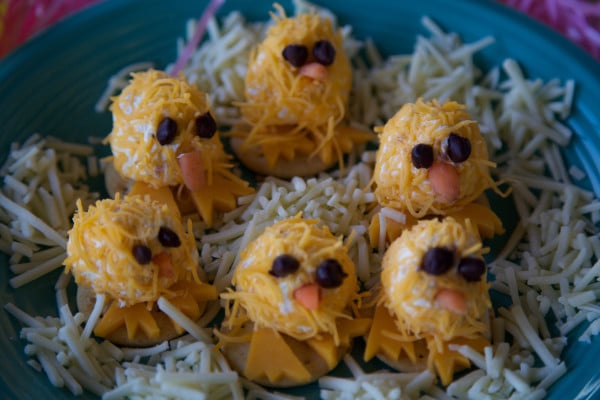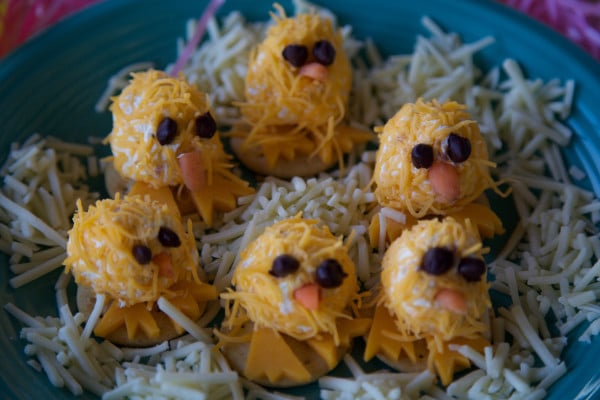 In case you missed it last week, here are three festive, kid-friendly appetizers–tested and grandkid-approved!