I love making gingerbread houses, but have never been a big fan of the neon sugar-filled candy that usually covers them. I wanted an option that was a little healthier, a little prettier, and a little more natural.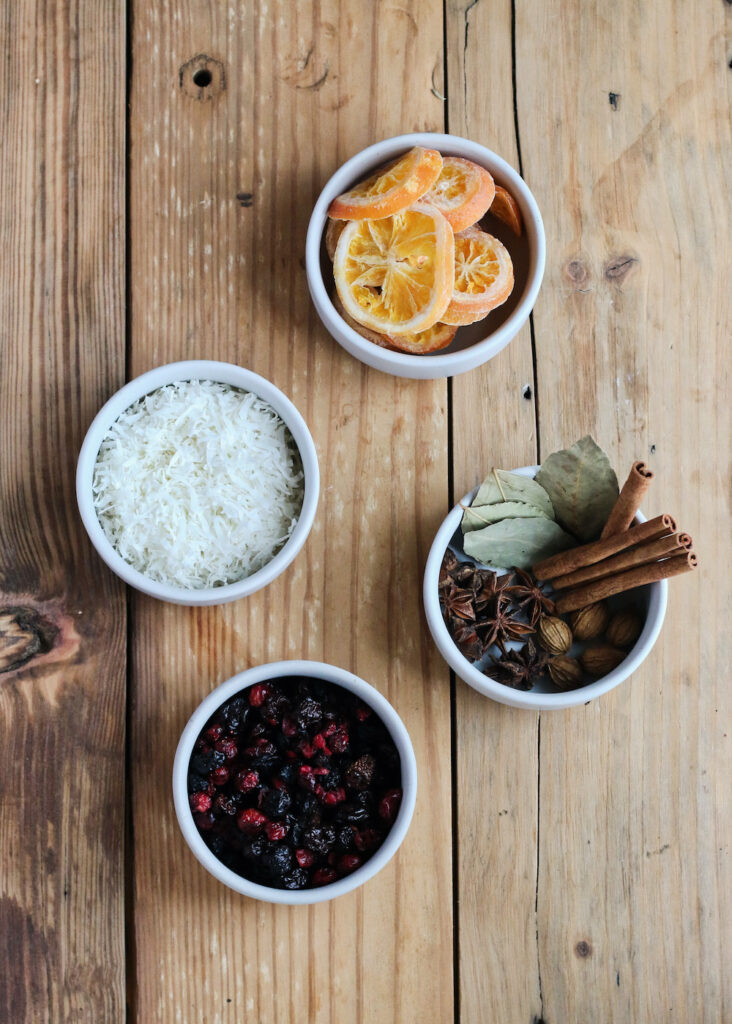 A couple of years ago, I came across the idea of using colorful dried fruit, fragrant spices, and other local products to decorate my gingerbread houses. This has been my tradition ever since. This year, our local farm market had everything I needed to bring my idea to life! Even though their fresh produce offerings have dwindled in these colder months, the shelves were still lined with dried fruit, nuts, herbs, and other naturally sourced ingredients that were perfect for decorations. I chose dried oranges, cranberries, and blueberries as well as some cinnamon sticks, star anise, and cardamom pods. As a final touch, I used flaked coconut to dust the house. You could also add nuts, powdered sugar, or fresh rosemary, depending on what your local farmer's market has in stock. The final result is a colorful, festive gingerbread house that's easy on the eyes and the planet.
Here at Weaver's Orchard, you can find fresh oranges as well as many dried fruit options and nuts.
Print
Farm Market Gingerbread Houses
Gingerbread:
Pre-made gingerbread kit OR make your own: https://sugarandcharm.com/gingerbread-house#recipe
Frosting:
2 egg whites
1/2  tsp cream of tartar
2 1/4  cups powdered sugar
Decorations:
Cinnamon Sticks
Cardamom Pocds
Star Anise
Dried Fruit  (like Oranges, Cranberries, Blueberries)
Flaked Coconut
Instructions
Lay out your pre-made gingerbread pieces or prepare homemade gingerbread according to the recipe's directions. Allow to cool completely.
To make the frosting:  put the egg whites and cream of target into a stand mixer and beat on a high speed until stiff peaks appear. Add in the powdered sugar and whip until combined and smooth.
If you want to do any icing detailing on the walls or roof, I recommend doing it before you assemble the pieces. Allow to dry fully.