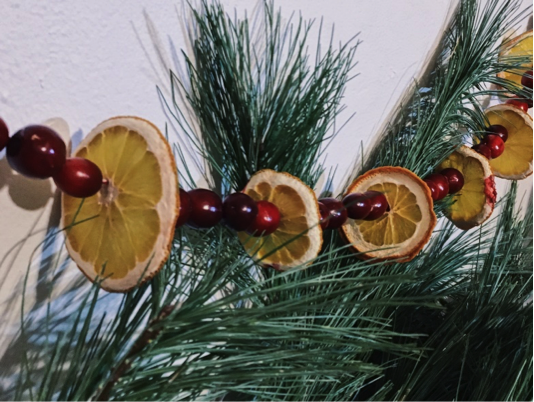 It's that time of year where everywhere we go, we see and hear the jingles, see lights flashing and brightly colored inflatables dotting yards. Not that there is anything wrong with these things, but, personally, I find for myself and my boys that it isn't very effective at making our spirits bright for the long term! While we enjoy singing along to Jingle Bells and admiring houses decked in flashing lights for a bit while we are out, we are opting for a much more low-key atmosphere in our own home for this Christmas season.
In the long run, "DIYing" things doesn't always save on time, but it does save money and gives the satisfaction of learning something new. I want to instill in my children this desire to create, as well as the understanding that many times homemade is just as good (and arguably better) than buying something from the store. Thus, we begin our homemade Christmas with dried fruit garlands.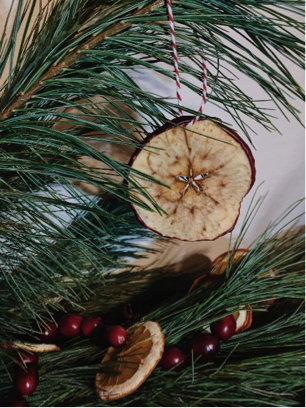 We are opting for a garland made of dried oranges and cranberries, and some dried "apple" star ornaments. There are many options for how to dry fruit, and Pinterest is full of ideas for dried orange garlands – add in some cinnamon sticks, pinecones, natural wooden beads, felt balls, holly or bay leaves, and you have yourself a beautiful garland for your tree, mantel, or wall.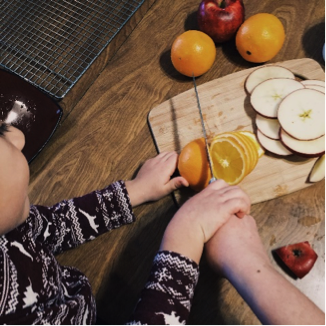 This morning over hot apple cider with mulling spices, we sliced up some oranges and Crimson Crisp apples and dried them in the oven for a few hours. (See our blog post explaining in detail how to dry fruit in the oven, or use a dehydrator.) The boys helped string the apples and oranges, and I took care of the cranberries!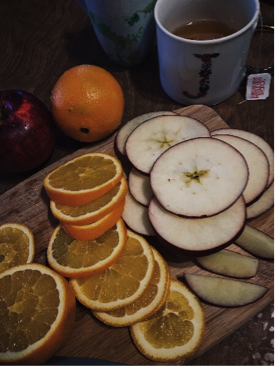 Another classic way to use fruit during the holidays is to insert whole cloves into a fresh orange. I just love when decorations are multipurpose – they look AND smell festive!
May your holidays be calm and bright!