The life of a farmer involves a bit more gambling than you might have imagined. Usually, it's just betting on whether or not it will rain enough that year, but fruit farmers, especially those who grow apples, have an extra hitch — it takes years to get a decent crop out of an apple tree.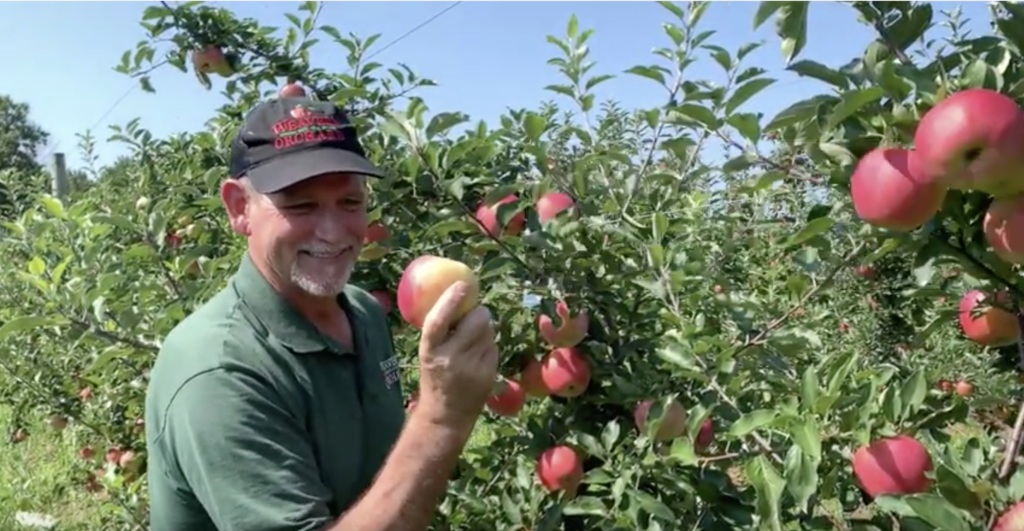 That means farmers, like Ed Weaver, owner and president of Weaver's Orchard, are predicting what kind of apples you might want to buy years in advance. With 18,000 apple trees growing
on about 35 acres of the 100+ acre orchard at Weaver's, that's a lot at stake.
How does he do it?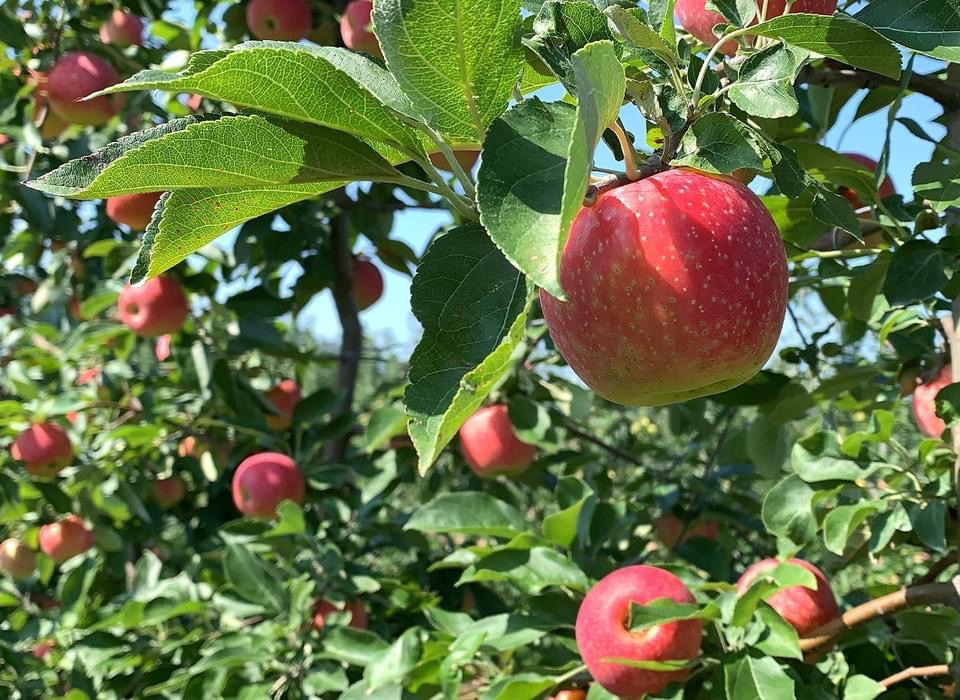 Weaver often turns to the Midwest Apple Improvement Association when looking for new apples to plant. The Association (MAIA) is an organization of private breeders that develop apples specifically for a Midwest climate, but anyone can grow their apples by becoming a member and paying an annual membership, plus royalties and trademark fees for trees.
Those fees help MAIA continue to develop new varieties.
"It's a really great model they developed," Ed said. "The ones they've developed really have that 'wow' factor."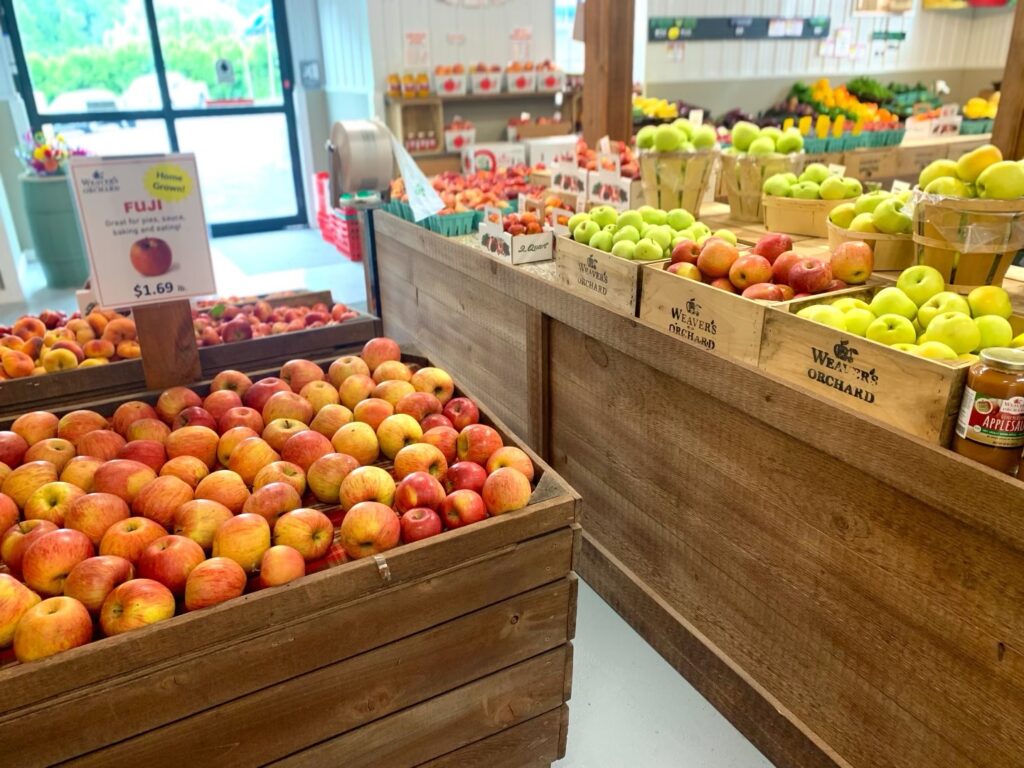 These days the "wow" factor focuses on the entire eating experience. It's not just about that shiny red apple anymore, it's about the whole apple, the taste, the crunch.
"There was a time when (consumers) were trying to get the really fancy Red Delicious and they were more concerned about the color than they were about the flavor," Ed said. "That's shifted.
Now it's more a question of, 'Does this apple really have a good flavor?' 'Is it a good eating  experience?'"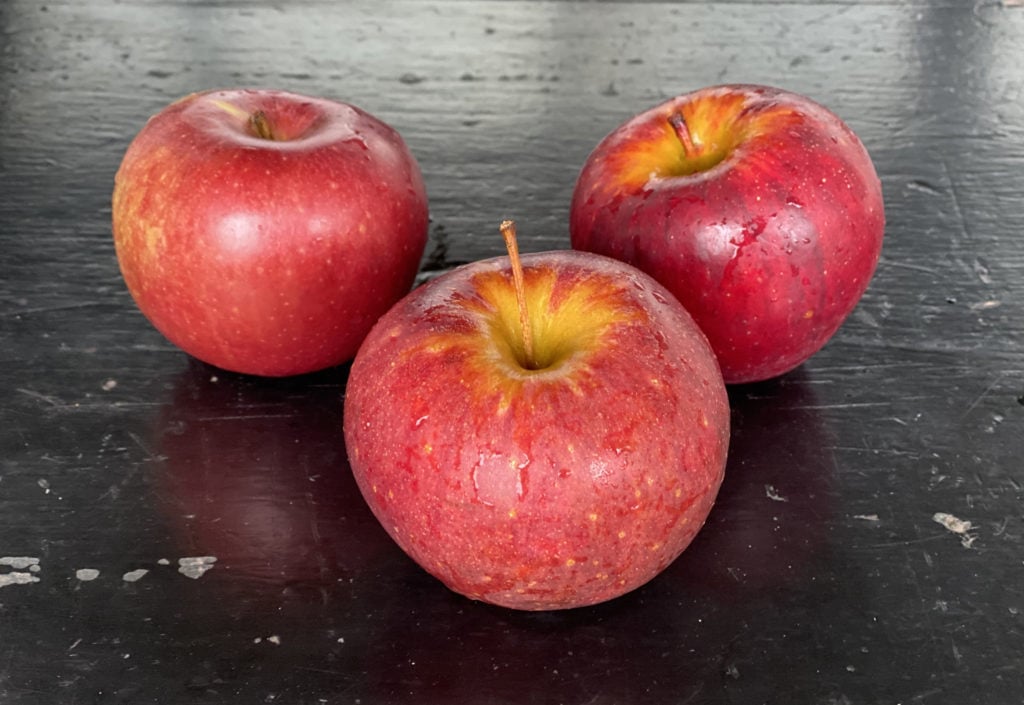 On a more tactical note, Ed said they look for apple varieties that will store well. They want apples that are good in the fall, but will also last into the spring. It also helps to have apples that ripen at different times. It would be impossible to harvest 18,000 trees if they all ripened at the  same time.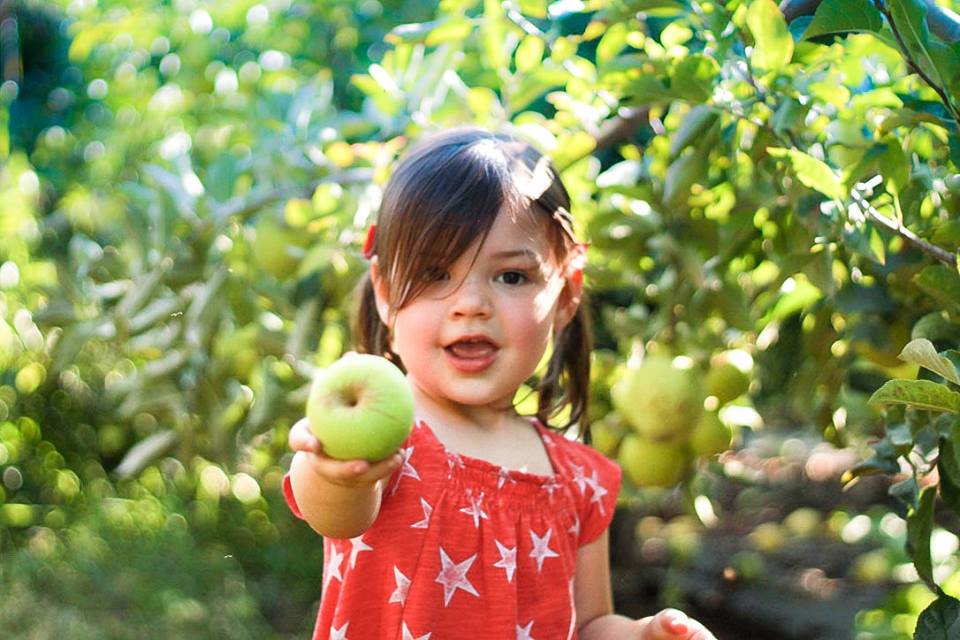 Customers also play a part in Ed's decision making. Weaver's has test plots of apple trees and sometimes Ed will bring a few into the store for customers to sample.
So, if you're looking for an apple with that 'wow' factor, Weaver's is your safe bet.
Below is a list of when the apples ripen at Weaver's Orchard and about how long you can expect to see them in our market:
Honey Crisp – Aug. 27- December
Gala – August 26- January
Jonamac – September
Autumn Crisp – Sept – Oct
Smokehouse – Sept – Oct
MacIntosh – Sept – Nov
Cortland – Sept 14 – Oct
Crimson Crisp – Sept 17 – Nov
Jonathan – Sept 17– Oct
Empire – Sept 17– Oct
Jonagold – Sept 17– Nov
Macoun – October
Shizuka – Sept 17 – Oct 10
Golden Delicious – Sept 17– Oct 15
Stayman – Sept 24 – January
Crispin/Mutsu – Oct. 3– Nov
Cameo – Oct. 12 – February
Fuji – Oct 12 – April
Evercrisp – Oct 22 – December
Granny Smith – Oct 20 – January
Pink Lady® – Nov 5 – April