While my social media feed is full of friends making Christmas cookies, I find myself just wanting to eat cheese at every meal lately! I'm all about simply eating good bread and several kinds of cheese for dinner this time of year.
Recently in my house, our Sunday night meals have been salad with bread and cheese and maybe some salami. At least one meal during Christmas week, I plan to make simple appetizers with a cheese board featuring Conebella Farm Cheese. I love these creamy, locally made cheeses from this award-winning Elverson, PA farm.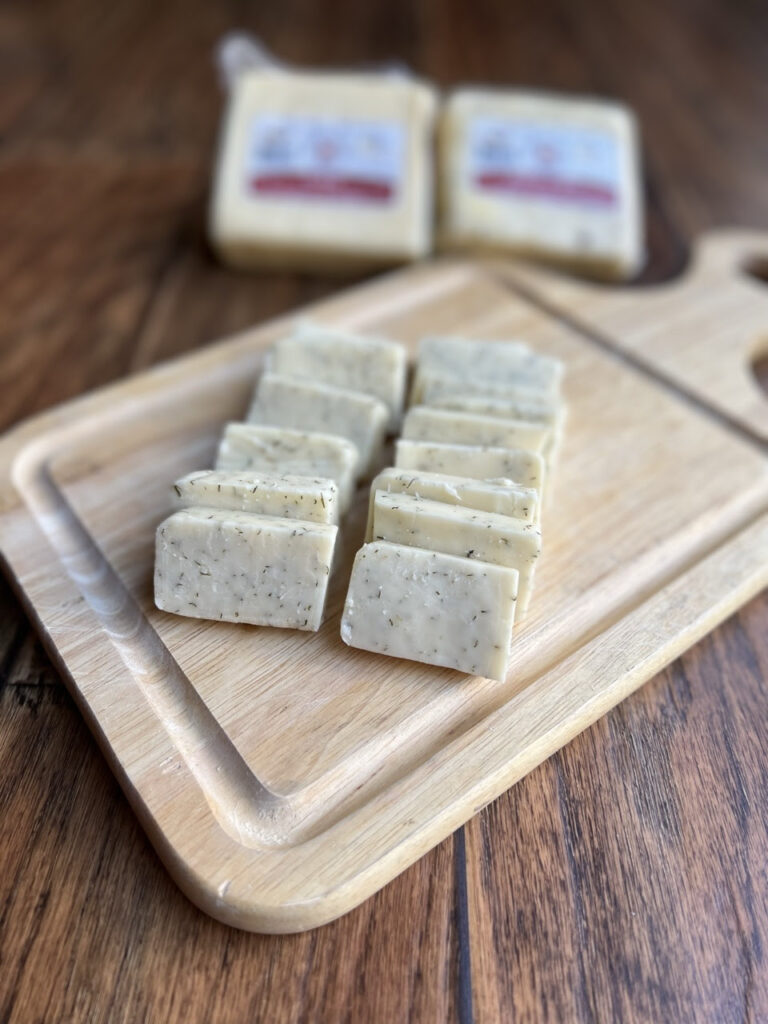 We sell their hard cheese including several varieties each of Colby and Cheddar in our farm market. In their first-ever competition at the 2020 PA Farm Show Cheese Competition, Conebella Farm's Sharp Cheddar won first prize in the Cheddar, Colby and Monterey Jack category and third in Best in Show. Their Cheese Curds won third in the Cheddar, Colby and Monterey Jack category. That is quite the accomplishment considering the stiff competition from across the state!
So as you consider building a cheese board from items at Weaver's Orchard, I highly recommend including Conebella Farm Cheese. Pictured is their Colby Dill cheese, one of my favorites! We also carry some excellent cheese from another great local farm, September Farms out of Honeybrook, Pennsylvania. In addition to our local selection of cheeses, we also have Asiago, blue cheese, feta, goat cheese, fresh mozzarella, Parmesan, Romano and much more! Plus, we have other great ingredients for a cheese board including apples, dried figs, dates, raw honey, grapes and more.
Whether you celebrate the holidays with a cheese board or other festive traditions, we want to say a big thank you! From all of us at Weaver's Orchard, we wish you a Merry Christmas! Year after year we are so grateful for your support of our business. Your patronage makes it possible for us to continue to steward this land and provide our community with fresh, healthy homegrown fruit.
Thank you and Merry Christmas!