Since 2013, Weaver's Orchard has been carrying family-made, old-fashioned flours and cooking mixes from Burnt Cabins Grist Mill in Fulton County.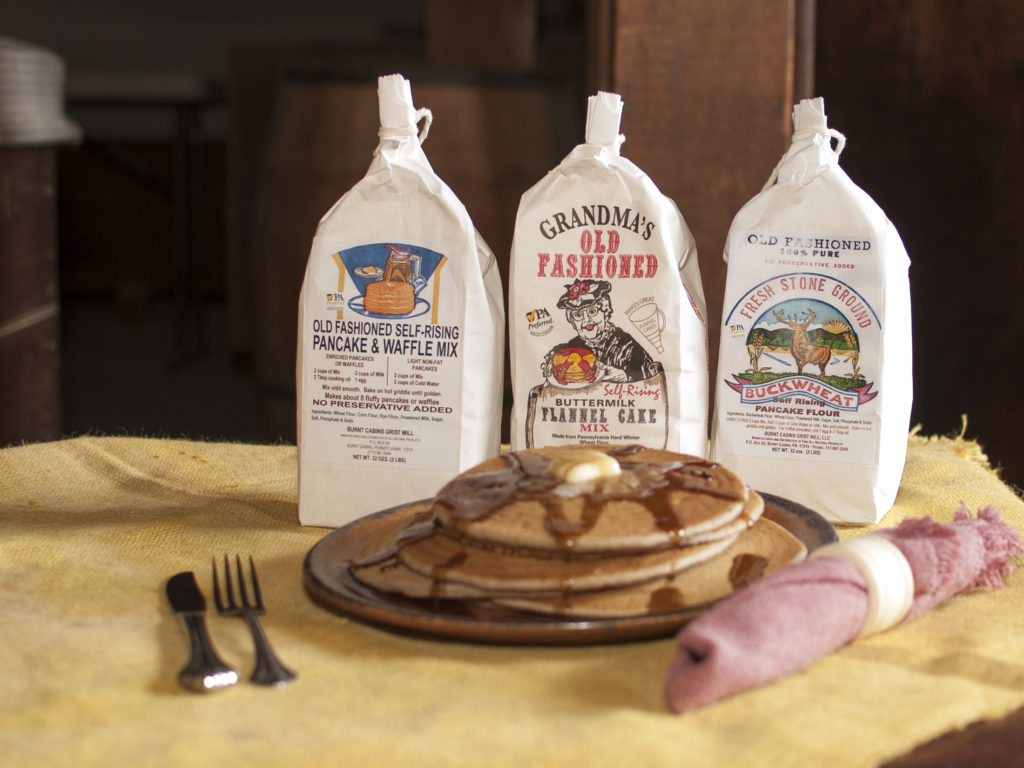 The current mill, dating back to 1840 under the Dubbs Family, is about 2 hours west of Weaver's Orchard, and joined the list of National Register of Historic Places in 1980.
The mill is named after its town, Burnt Cabins, which earned its moniker after officials with the provincial government of the time set Scots-Irish settlers' wooden homes on fire in 1750 to satisfy the Delaware and Shawnee Indians who were upset about this trespassing on their land, as per signed agreements, according to ExplorePAhistory.com.
In the past, besides what the mill offered across several generations of labor, it's also been the home of a butcher shop and a saw mill.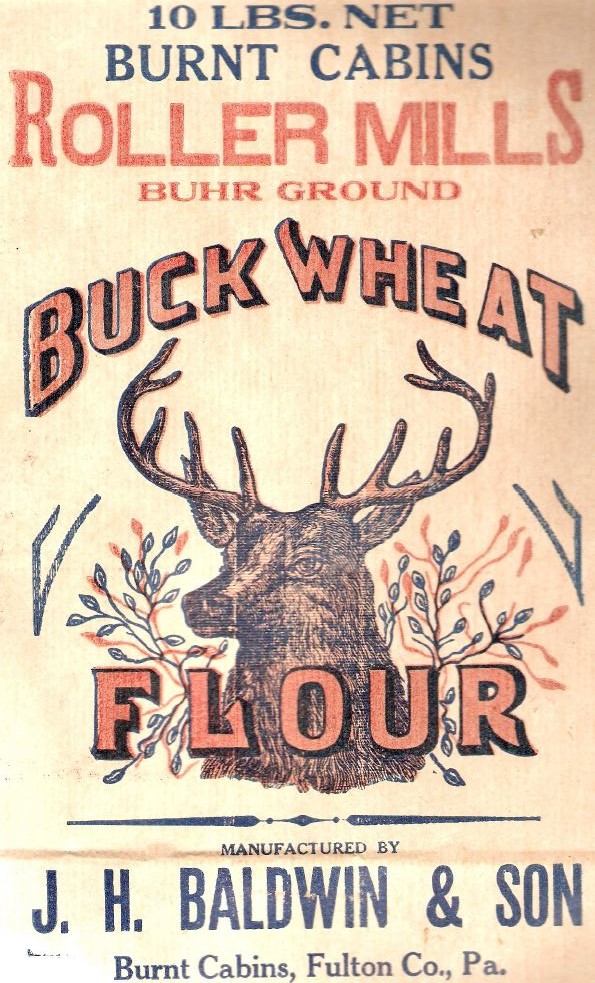 A fire is believed to have destroyed the original mill built nearby in 1770 by John Burd, according to a booklet published by the Burnt Cabins Cemetery Association from the collection of Dawn Harnish who co-owns the LLC for the business with her husband, Greg Harnish.
Before taking over and revitalizing the mill and campground, Dawn had a corporate job handling employee benefits, and Greg took to highways with his own trucking company while also farming grains when not on the road. They'd both grown up on dairy farms.
"Greg was looking for a farm to buy because he wanted to do part-time crop farming," Dawn says.
Finding an auction ad for their eventual property in Lancaster Farming, Greg perked at the prospect despite it not being a traditional farm. The campground setting was particularly appealing because, as Dawn says, she and Greg "would tent camp in the early years of our marriage."
At the auction, their bid won.
The Harnish Family, the eighth set of owners, purchased the property in 2006 and brought back more of a product lineup than had been produced onsite in a while.
Weaver's Orchard carries the mill's Whole Wheat and Buckwheat Flours as well as Buckwheat Pancake, Buttermilk Flannelcake, Pancake & Waffle, Whole Wheat Hotcake, Pumpkin Pancake, Apple Pancake, Sweet Potato Pancake, Skillet Cornbread and Oat Scone Mixes.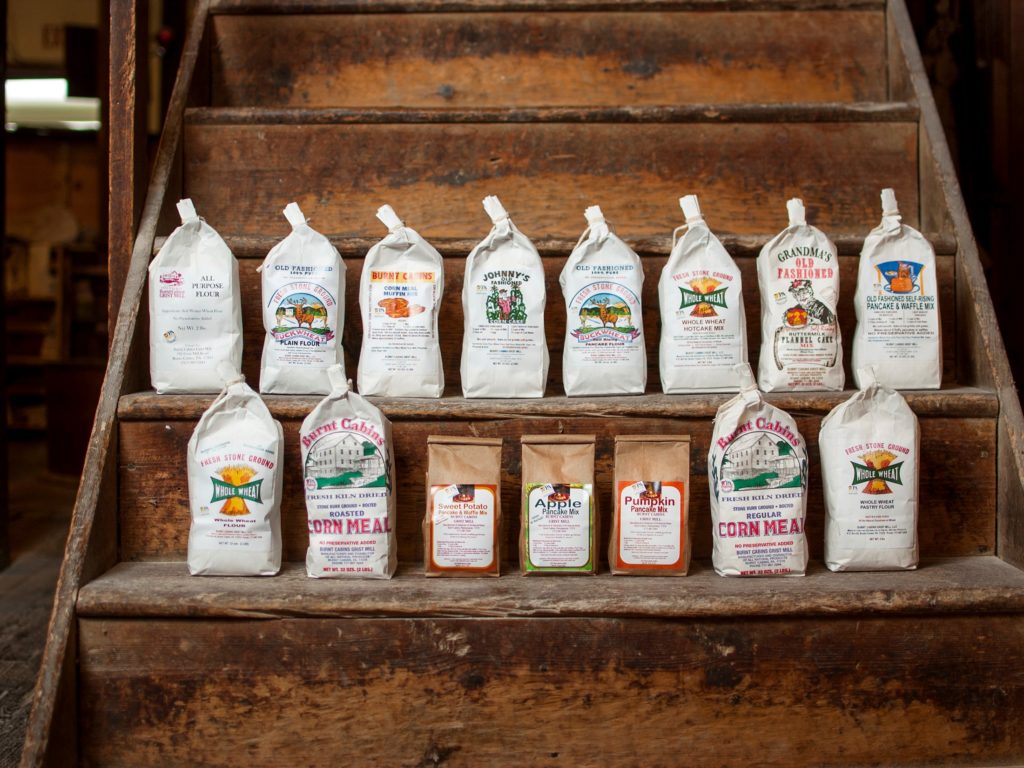 'We get our raw grain from larger local mills within a 1- to 1.5-hour radius from us," Dawn says. "Our dream is to grow our own grain someday."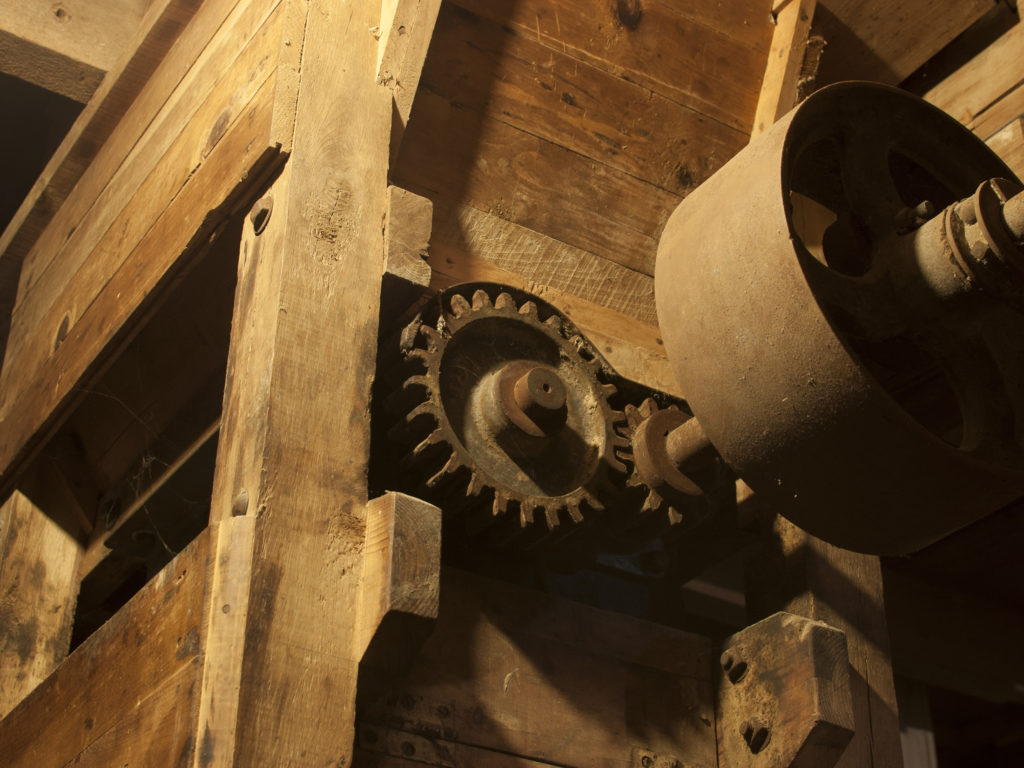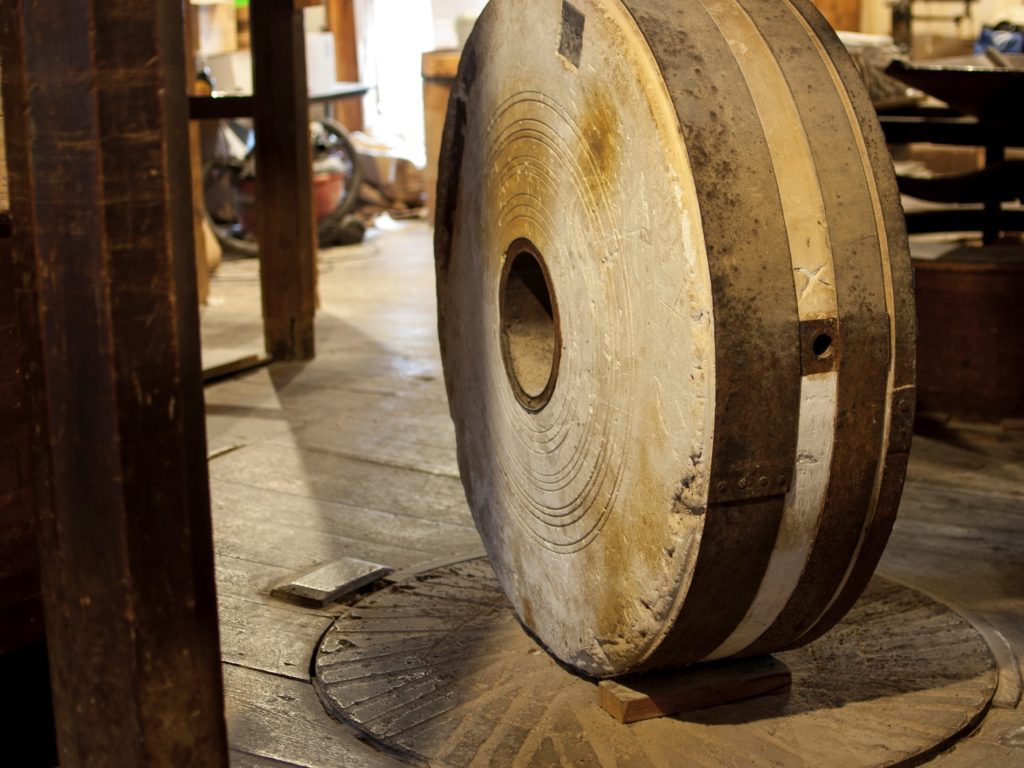 A tributary called the Little Aughwick Creek supplies the 16-foot waterwheel, and two sets of 1,500-pound grinding stones do the historic work of pulverizing grain. A detailed guide for the process is listed on the website for the mill.
A campground became a part of the property in the 1970s under the owner since 1969, John Blattenberger, with the help of his wife Sonja, and is the major draw of what the Harnishes run today. Viewable from I-76, it has 44 sites across 11 acres, while their land spans about 82 acres overall.
Dawn and her family give tours of the mill and show visitors how they use historic processes and materials to turn grain into flour and how they prepare their mixes.
"And we have a store here," Dawn notes. "A lot of people think it's a campground store."
The store is more like a modern mini market with a country store feel. It sells their flours and mixes, basic groceries, ice cream and pretzels bagged onsite. There is also a deli counter for ordering sandwiches and subs.
Ninety percent of our store's shoppers are locals, so we know our community, Dawn adds. And Dawn has been training local kids to work in the store not only to learn a good ethic with their first job but also potentially to help Dawn down the line when her children will be on their own in pursuing their new careers as adults.
"I love to support local businesses," Dawn says about her family's connection and partnership with Weaver's Orchard. "Actually, most of the stores that carry our products are like us—family-owned-and-operated small businesses. We all need to stick together."
Dawn points out the annual Taste of Weaver's is a testament to how Weaver's Orchard is committed to promoting local and small businesses, something she appreciates about the fellow family-run market.
And encouraging families to spend time in the open air, learning and enjoying moments together with pick-your-own options and Fall Family Fun Days, are a final part of what Dawn and her own family value about the hometown comfort of Weaver's Orchard.
Try one of their mixes today! They pair very well with fresh fruit! During the week of  July 30, 2018, donut peaches, semi-freestone yellow peaches and abundant blueberries are ripe for the picking and also available in the farm market. Get the latest pick-your-own update here.