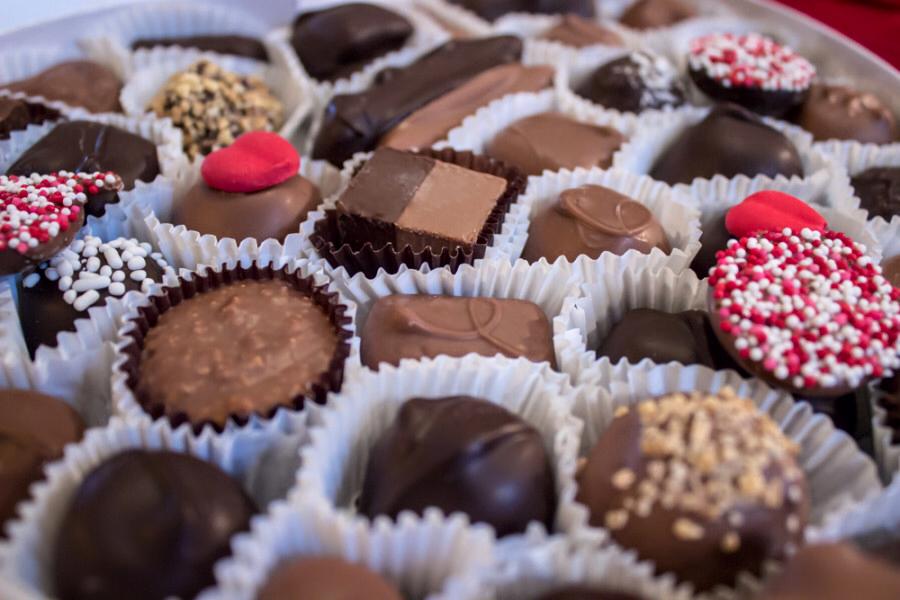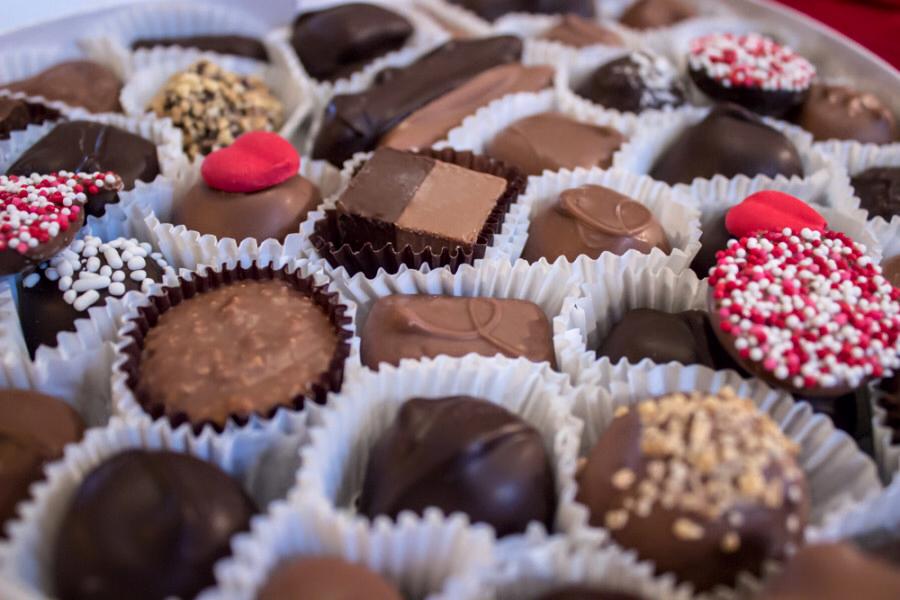 When he's planning a batch of candy, David Skipper of Billy's Candies in Temple, PA watches the weather.  The temperature outside will affect the candy's shelf life, so Skipper plans the candy temperature accordingly, cooking at slightly different temperatures during the summer versus the winter.
If you miss by two or three degrees, he says, the candy will taste "old," even when it is fresh from the kitchen.  The shop's long-time customers know the difference, says Skipper.
The valued long-time customers are many.  Billy and Helen Fillman started Billy's Candies in 1935.  Many of today's customers remember coming with their parents, grandparents and even great-grandparents.  And, although some of the candy molds used in 1935 have been archived and replaced with new ones, there are many classics, and Skipper notes that the shapes match kids' interests as they grow up.  He will watch kids move from having a duck as their favorite candy shape to having an alligator and then a dinosaur.
As he crafts this candy, Skipper uses the same recipes the Fillmans used.  Much of the equipment has also stayed the same.  "It's a throw-back to old candy-making," says Skipper.  This old-fashioned candy making means tight manufacturing controls and no preservatives.
As he follows these recipes, he's also learned what to tweak, like the candy's temperature.  Skipper's friend Joe Miller, who, along with his wife Phyllis, owned Billy's Candy from the 1970s to 2001, has provided valuable insight.
Skipper had come out of agriculture, and his wife Connie is an educator, so they relied on the Millers to teach them the ins-and-outs of the candy business when they purchased it in October 2001.  Phyllis Miller stayed on to work at Billy's for three or four years while the Skippers took the lead.  Joe Miller stayed on as a full-time consultant until last spring, and remains as a part-time consultant to this day.   "He doesn't have any rest in his system," laughs Skipper.  This works out well for the candy business.  Miller's grandfather was in the chocolate business, and with his sixty years of experience, Joe Miller has "a wealth of knowledge" and is a good sounding board for Skipper.  "We're blessed to have him."
This Valentine's Day, Weaver's Orchard is delighted to offer assorted chocolates from this quality local candy shop that has been making delicious chocolate in Berks County for eighty years!