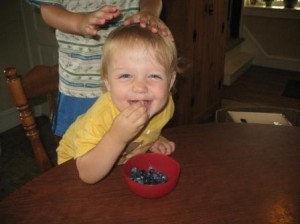 Blueberries are in full swing this week, the boys and I have done a little bit of picking almost every day. We even discovered a secret spot that my oldest son dubbed "the cookie patch", because according to him the berries are the size of small cookies!
This weekend would be a great time to come out with your family to pick some of our blueberries. I'm sorry though– I think my boys have cleaned out the "cookie patch" spot but there is still plenty of berries out there –who knows maybe you'll find your own special spot!
Our family finds many ways to enjoy the blueberries we've picked– we love to eat them with yogurt, fresh, frozen, and just about anyway. But one of favorite traditions is making Aunt Kathy's Blueberry Muffins.
These muffins are fabulous and great to have on hand if you need something quick to eat before running out the door on a busy summer morning. They also make a delicious dessert!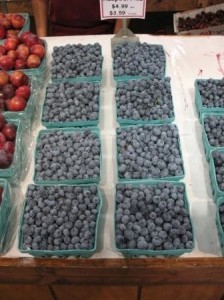 Our own blueberries are so plentiful this year! Pick some up in our store or come to pick your own blueberries!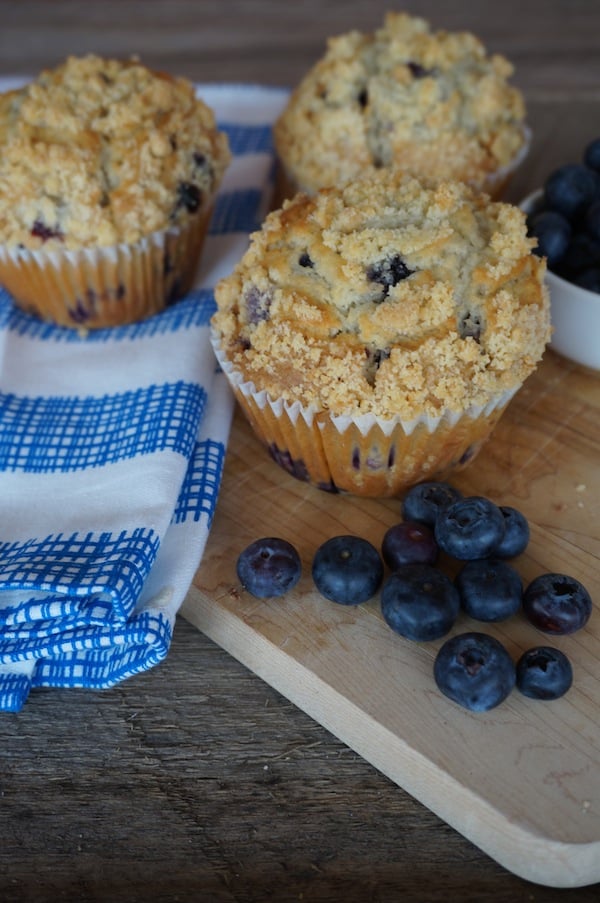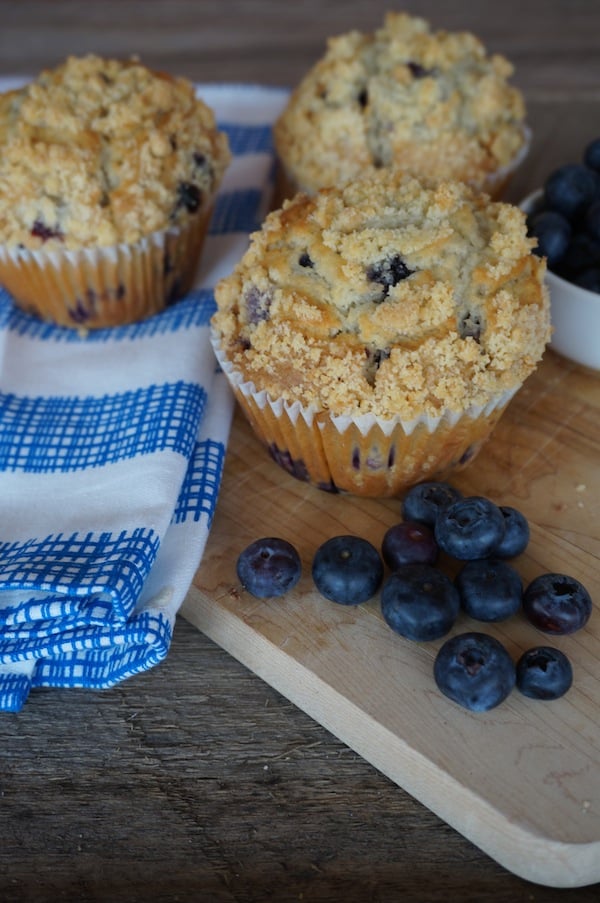 Here's the recipe for your family to try:
Print
Aunt Kathy's Blueberry Muffins
Author:
Category:

Breakfast
4 cups

flour

4 teaspoons

baking powder

½ teaspoon

salt

1 cup

butter, softened

2 cups

sugar

4

eggs

1 cup

milk

2 teaspoons

vanilla

2 cups

frozen blueberries (unthawed) or fresh blueberries
TOPPING: 2 tablespoons sugar, ½ teaspoon ground nutmeg
Instructions
In a large bowl, combine the flour, baking powder and salt. In a mixing bowl, cream butter and sugar. Add eggs, milk and vanilla. Mix well. Stir in dry ingredients just until moistened. Fold in frozen blueberries. Fill greased or paper-lined muffin cups 2/3 full. Combine topping ingredients and sprinkle over the muffins. Bake muffins at 375˚F for 20-25 minutes. Cool in pan for 10 minutes before removing to wire rack.
See you in the blueberry patch!