Ever have craving for apple crisp, but you don't have the time to bake a whole one? Or perhaps you want a single serving apple crisp and are searching for a quick dessert for one option. Enter: 5-Minute Apple Crisp.
This recipe comes together in a few minutes and cooks for just 3-4 minutes in the microwave!
To make it, you'll need about 3 apples. I tend to save the half-eaten apples my kids leave around for their portions. If you have access to seconds of apples that's a great, affordable option as well. I made this with MacIntosh apples, but right now at Weaver's Orchard there are 16 varieties to pick and many more in our market! So many apples, so little time!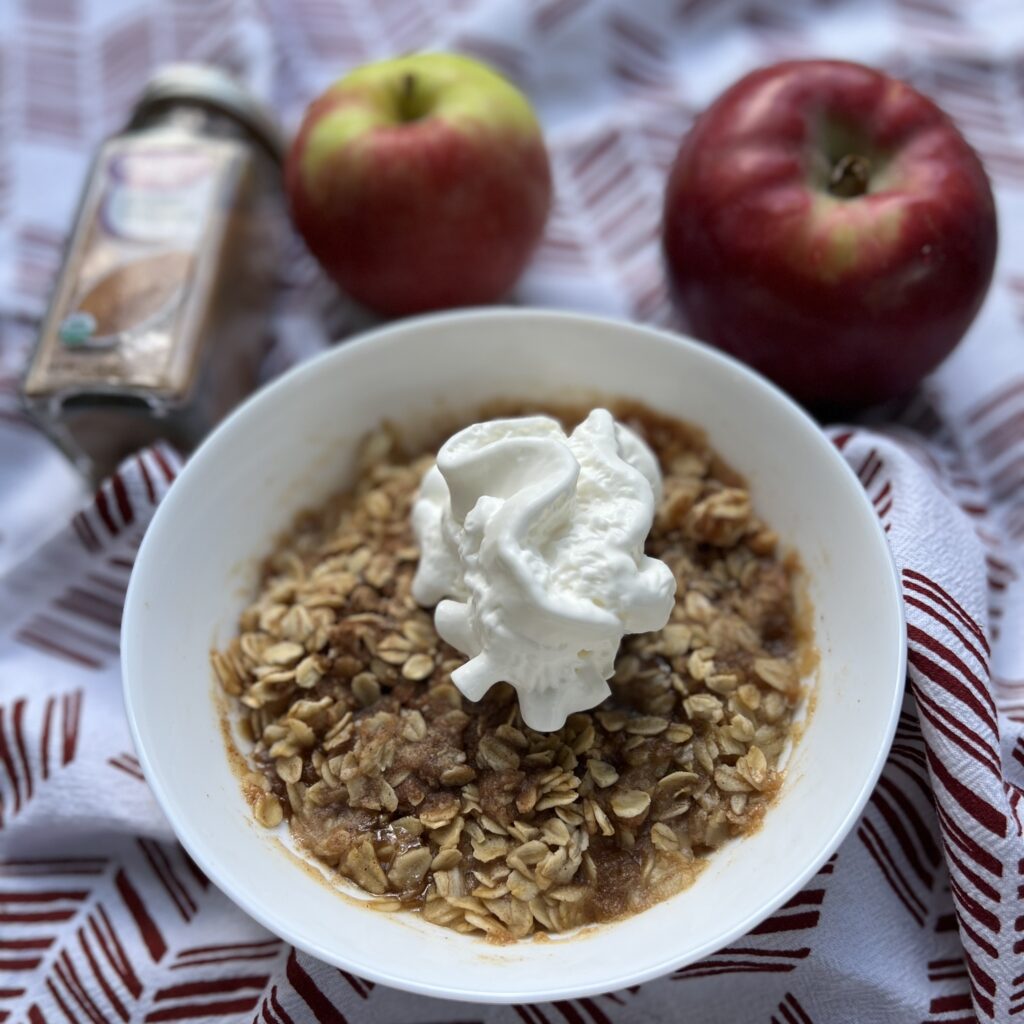 Print
5 Minute Apple Crisp
A delicious easy recipe for 5-minute apple crisp for one!
3 Apples
2 Tablespoons plus a teaspoon brown sugar
1 Teaspoon lemon juice
1 Teaspoon ground cinnamon
2 Tablespoons salted butter
1/4 Cup old fashioned oats
1/4 Cup all-purpose flour
Instructions
Peel and chop the apples, place them in a microwave safe dish and pre-cook them in the microwave for a minute on high with a little water, lemon juice and a teaspoon of brown sugar. As it is cooking, mix together the butter, flour, brown sugar, cinnamon and oats in a small bowl. Use a pastry blender or fork to make the mixture turn into coarse crumbles.
Remove the apples from the microwave and pour the crisp mixture on top. Microwave on high 2-3 minutes longer until the top is bubbly and brown. Serve with whipped cream if desired. Enjoy!