I can still remember the crisp, tart taste of a freshly picked Stayman Winesap apple that I picked with my mom and a few friends when I was a child. Back in "those" bygone days, we used to come to Weaver's Orchard before they had convenient shorter trees and dwarf apple trees.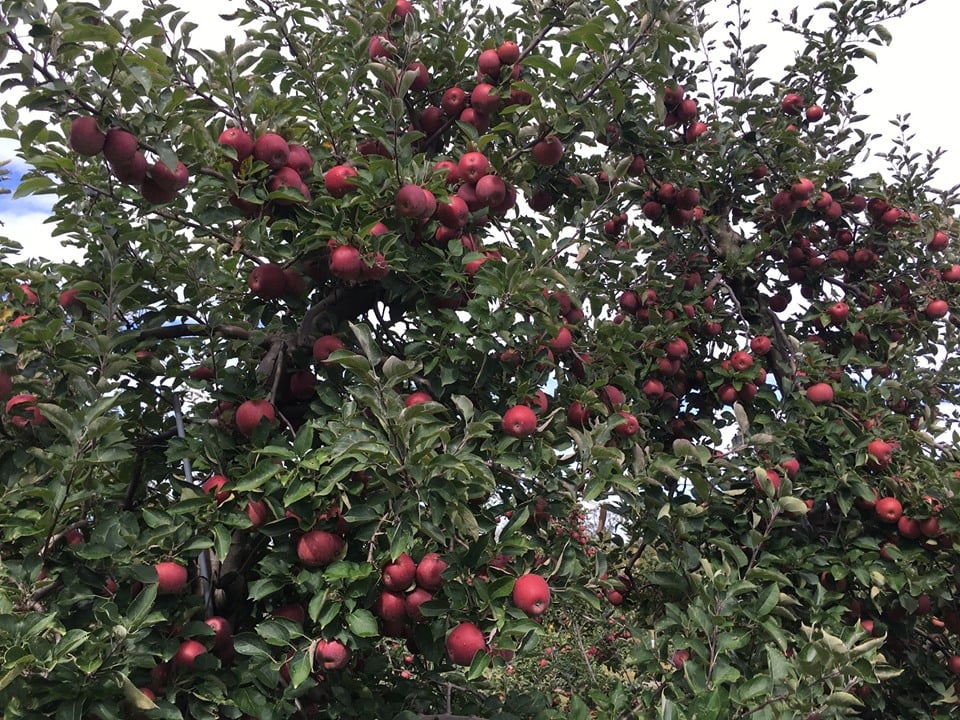 A lot of the good apples were way up high on the tree, and they left out the apple picking baskets on a stick. It turns out I'm not the only one who doesn't know the correct word for this apple harvesting tool, since it's listed online as "Fruit Tree Picker Harvester for Plucking Long Hard to Reach Fruit Trees." That's a mouthful! If you remember them, they were little orange baskets on a stick that you could lift up to the tree and pull of a few of the choice apples that were out of reach.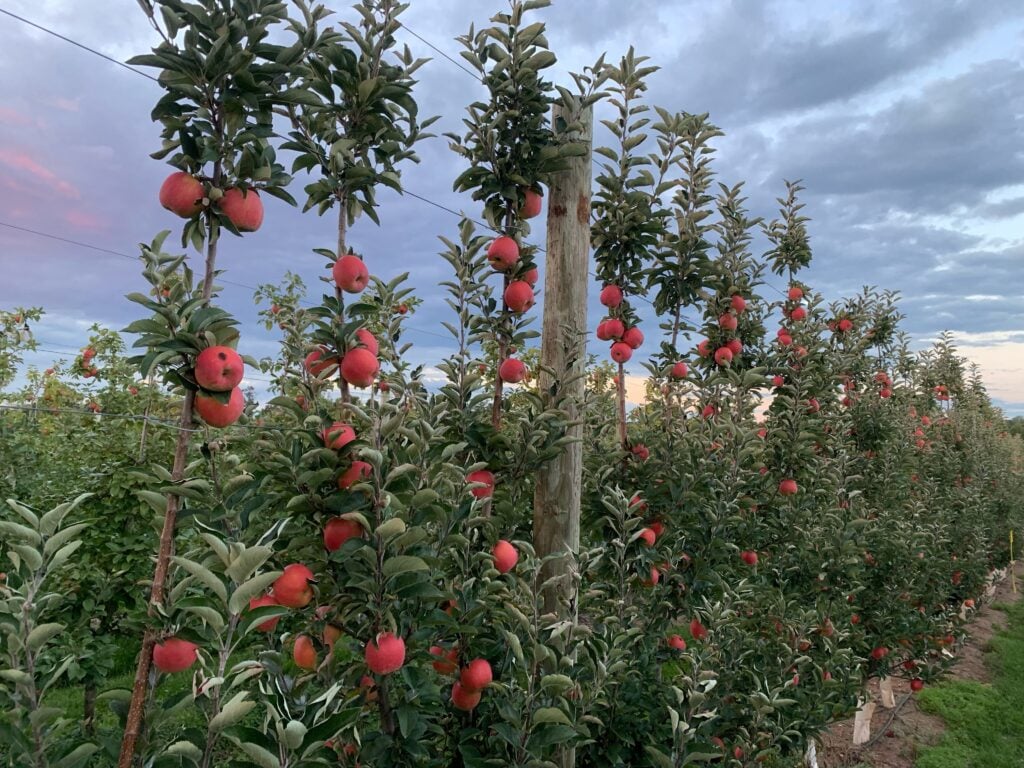 Now that problem is mostly solved for the average pick-your-own customer since the apples are within reach on the smaller, dwarf trees.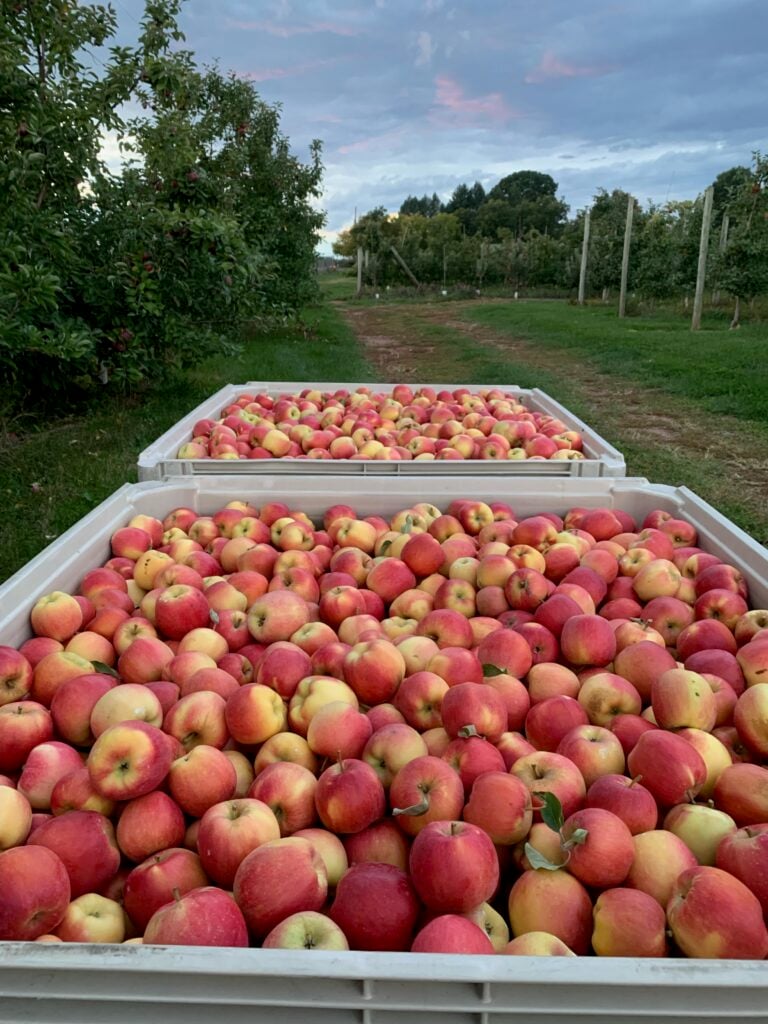 Even though I've been around apples my whole life, from picking them as a child, to helping my mom make applesauce, to working at Weaver's Orchard as a teenager and then spending more than a decade in my current role here, I still have things to learn about apples. Here's 10 really cool facts about apples that I learned recently!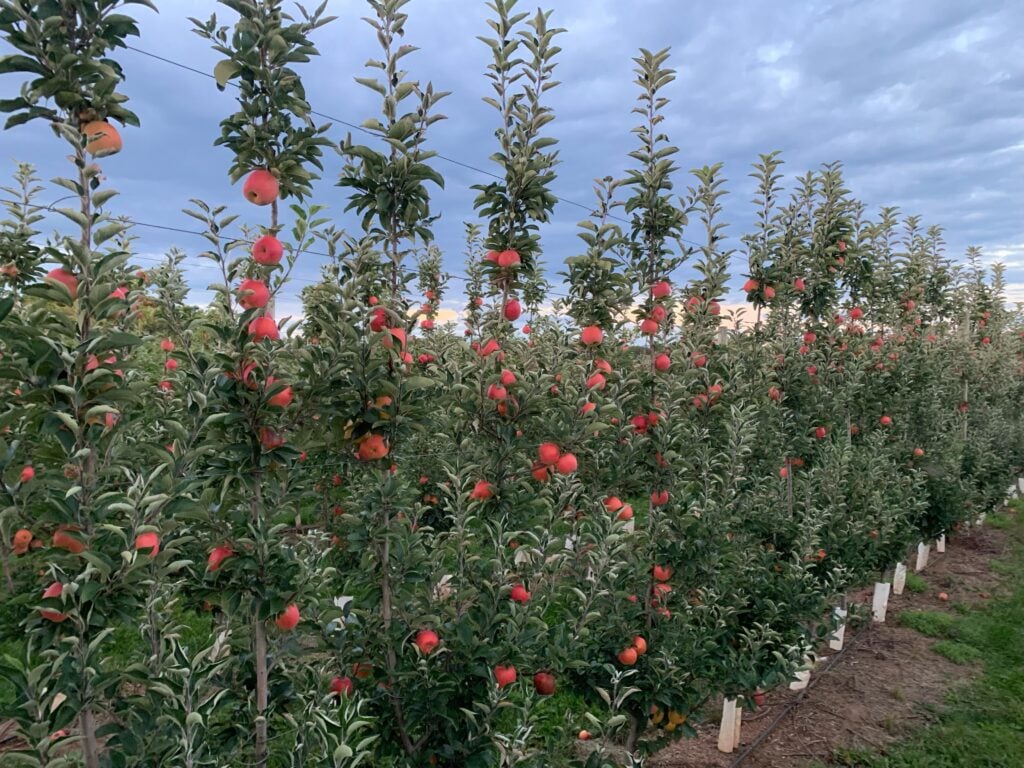 Apples are in the rose family. This makes sense when you picture those beautiful apple blossoms!
Apples are completely fat free and full of fiber. Maybe an apple a day really will keep the doctor away!
Apples (except the crab apple) aren't native to North America.
It takes apple trees 4-5 years to produce fruit.
About 2/3 of apples produced in the US are eaten as fresh fruit.
The oldest producing apple tree on record was 219 years old!
China produces the most apples in the world, followed by the US.
Out of all the apples the US produces, 1/4 are exported!
It takes about 36 apples to make a gallon of cider.
More than 2500 varieties of apples are grown in the United States!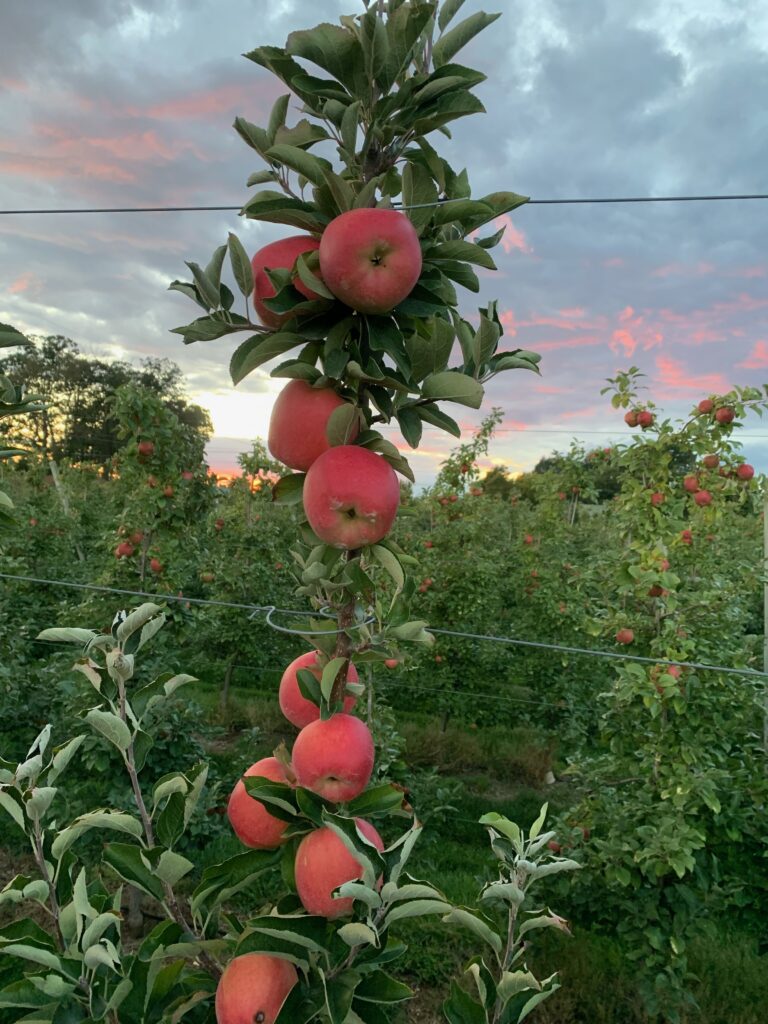 These beautiful Ambrosia apples are in season now and are quite abundant! Stop by to enjoy them in pick-your-own or our farm market now. We'll be running a sale in the farm market starting September 29th.