In this week's blog, Ali Chandra, a writer, RN, and mother of two, shares her son Ethan's medical journey and why she urgently wanted to introduce him to the tradition of picking fruit at an orchard. Follow Ethan's story on Facebook at Hope for Ethan.
How old are your kids?
Zoe is 6 (she'll turn 7 in August) and Ethan turned 5 on July 1st!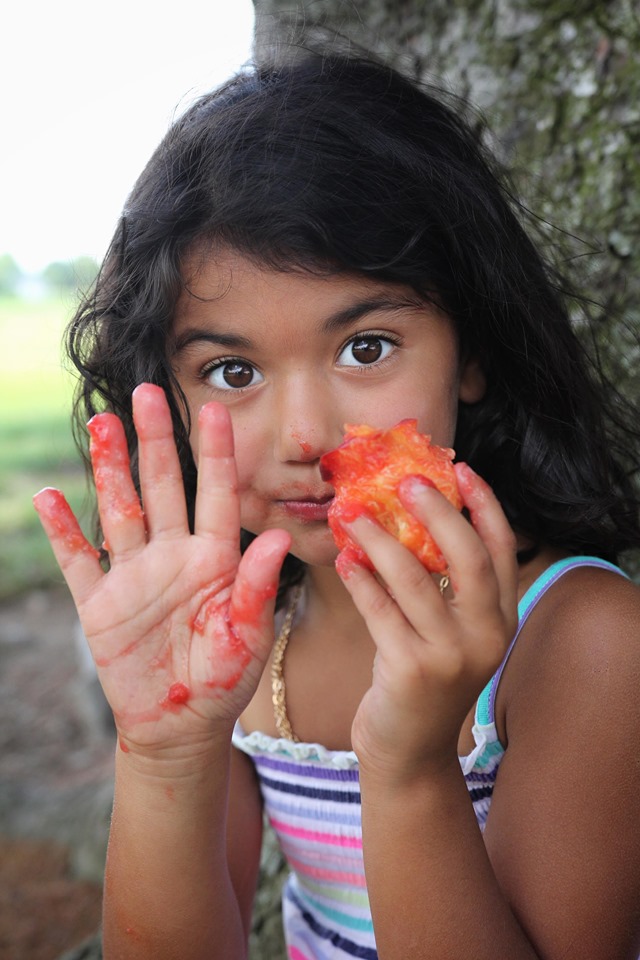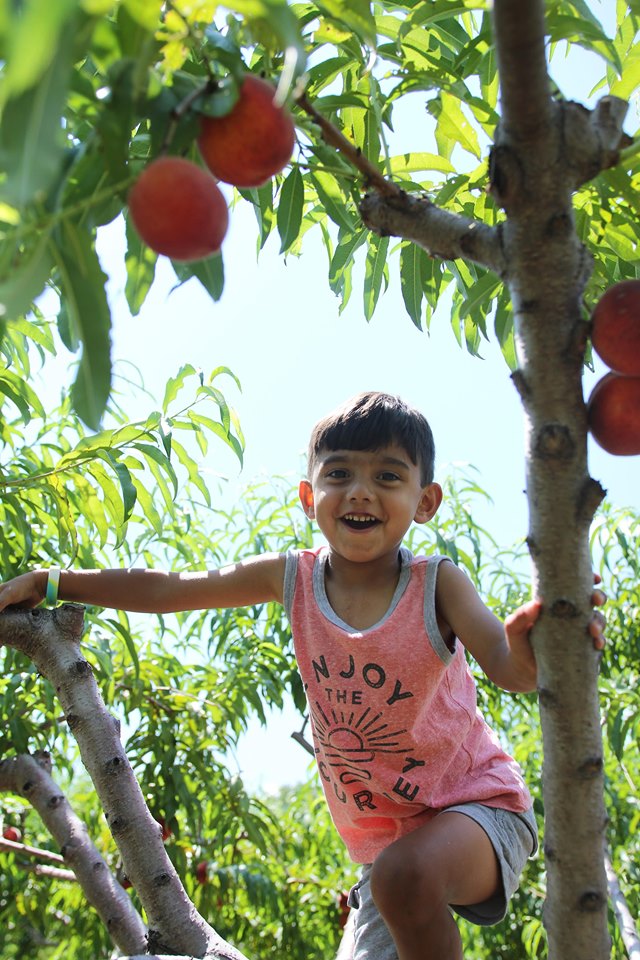 Could you say a little bit about Ethan's story? How has his story impacted your family? What new perspectives has it led to?
Ethan was diagnosed with heterotaxy syndrome when I was 25 weeks pregnant and home on maternity leave from the charity hospital ship where our family had been serving for nearly six years. Heterotaxy is a rare syndrome that can cause any of the internal organs to be misplaced, multiplied, malformed, or missing. Ethan was born with 9 congenital heart defects and multiple other organ differences. He had his first open heart surgery when he was just 6 days old and has had 3 more since then.
Ethan has changed everything for us; we went from living on a ship off the coast of West Africa to finding our feet on land with a medically complex child whose future was so uncertain. As cliché as it sounds, we were thrown into a crash course in seizing the moment and living every day like it could be our last. We don't know what Ethan's future holds, so we try to say yes to every adventure that presents itself.
Tell us about the heterotaxy event you are planning.
We are holding a family conference at the end of July. Our community is spread out across the country and around the world, and so much of our communication happens online, so for many of the families attending, it will be the first time that they'll actually get to meet another family walking the same road as them. We'll be gathering together to learn from some of the foremost medical experts in heterotaxy and offering workshops, breakout sessions, and panel discussions packed with diverse experiences from across the spectrum of heterotaxy. More than anything, we'll be giving heterotaxy families the chance to be together with people who truly understand.
When was the first time you took your kids to pick fruit?
When Ethan was 3 months old he'd already lived through one open heart surgery and was staring the second in the face. His health was incredibly fragile at the time, and I remember feeling this sense of urgency to make sure we got to experience all our family traditions together at least once.
So we tucked him into a carrier and headed for the orchard where I've been picking apples since I was a child myself. He slept through almost the entire trip while I tried not to cry because what if this was the only time we got to have this experience with him?
But we haven't missed a season since. Apples, strawberries, peaches, wild blueberries; anything we can get our hands on!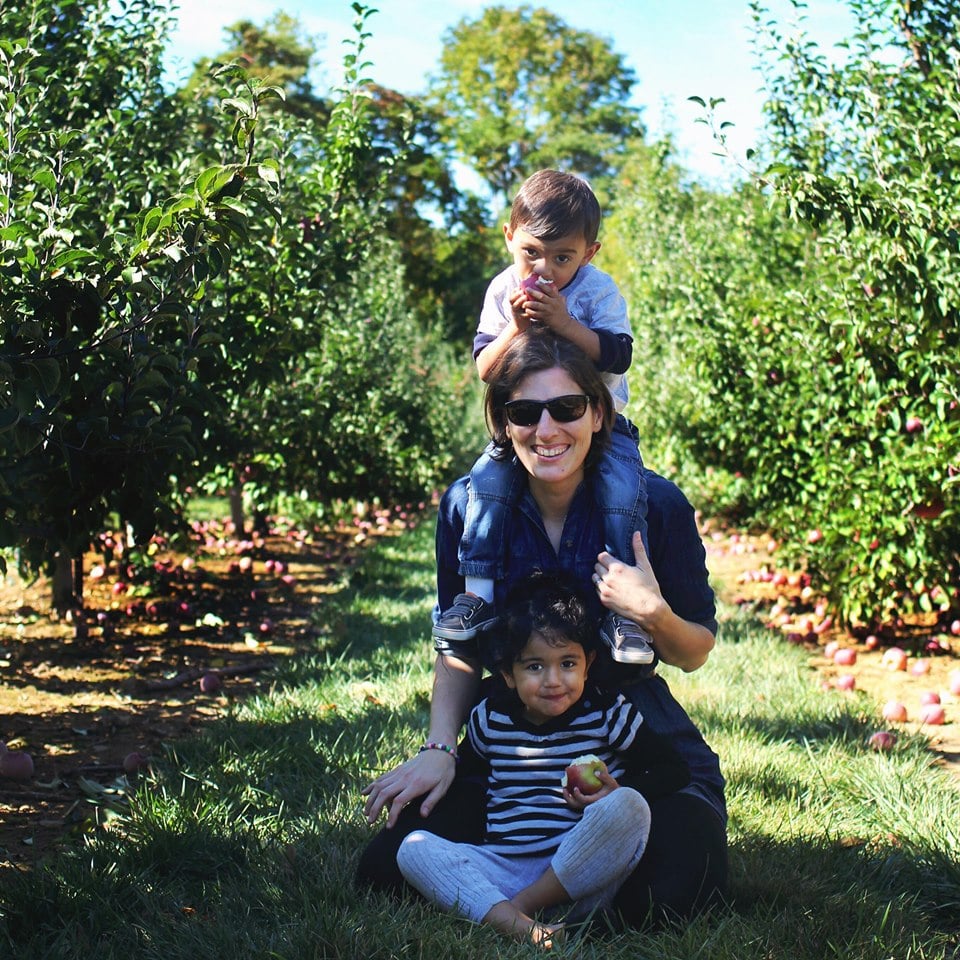 What kinds of fruit do you like to pick with your kids?
My absolute favorite is strawberries; they're just the right height, and there's nothing better than a bright red strawberry still warm from the sun.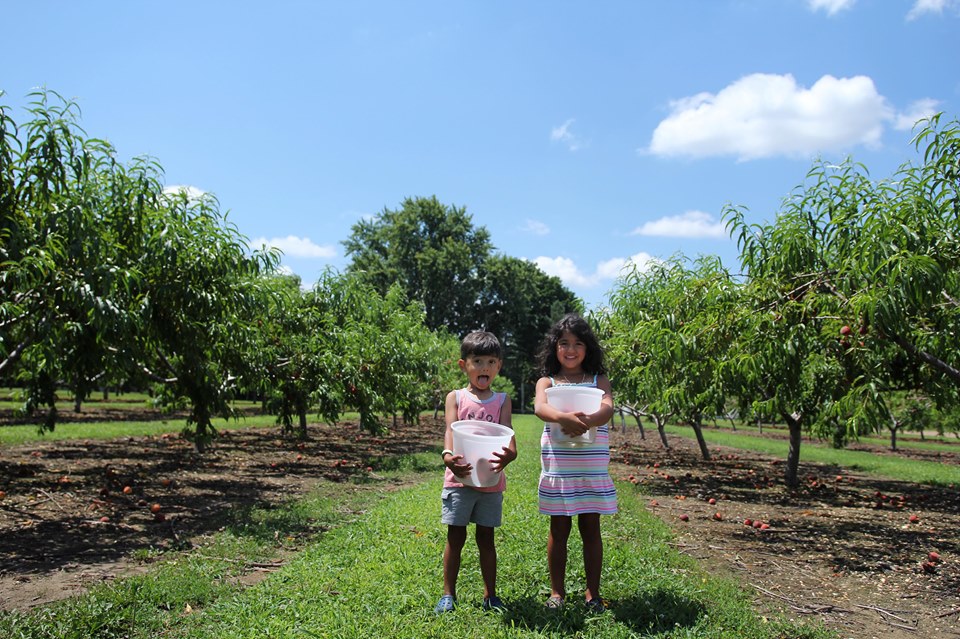 Do you have any traditions surrounding picking fruit?
In the fall when we go apple picking there's no way we're leaving the orchard without some cinnamon sugar donuts.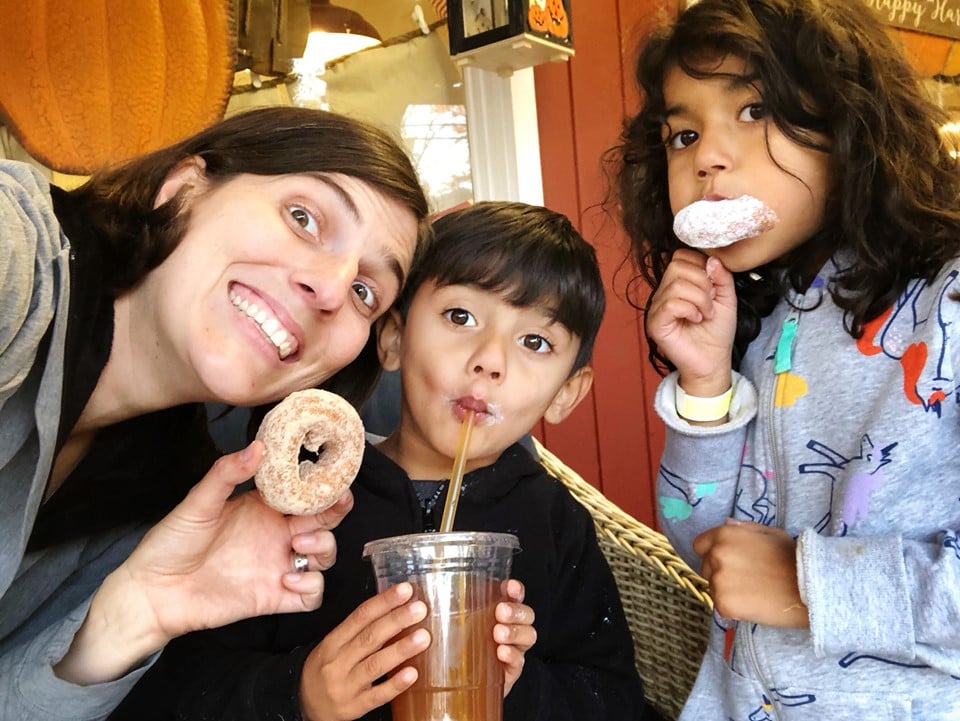 No worries about spoiling our appetites, since we're probably just going to eat apples the whole way home anyway. We love making homemade applesauce in the fall, and we never go strawberry picking without having some on our ice cream.
What do you enjoy about picking fruit with your kids?
I love seeing how excited they get when they find the perfect piece of fruit. (Or how they think they're fooling me when they sneak a berry.) And I love when they can see where their food comes from.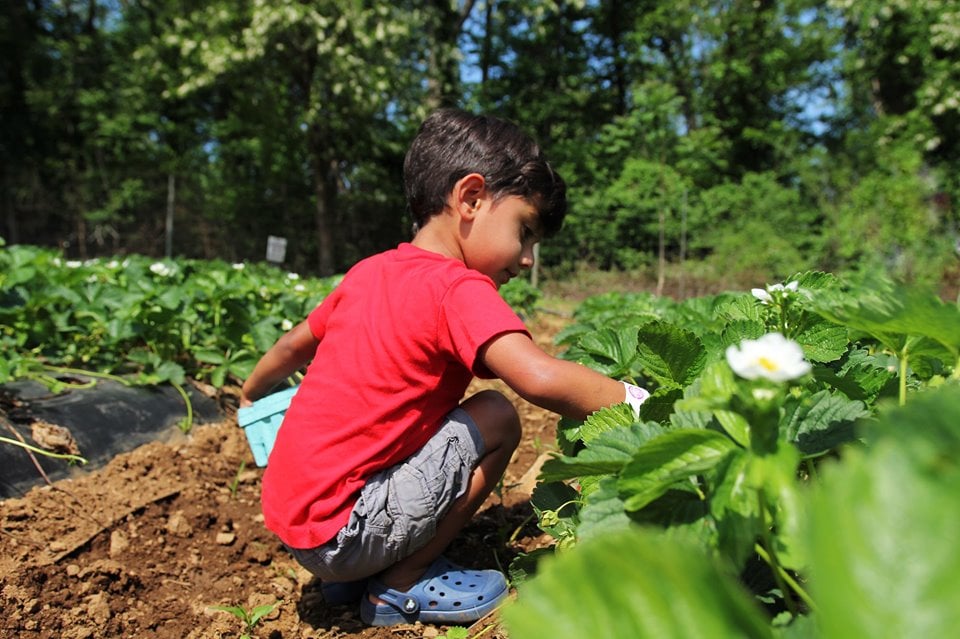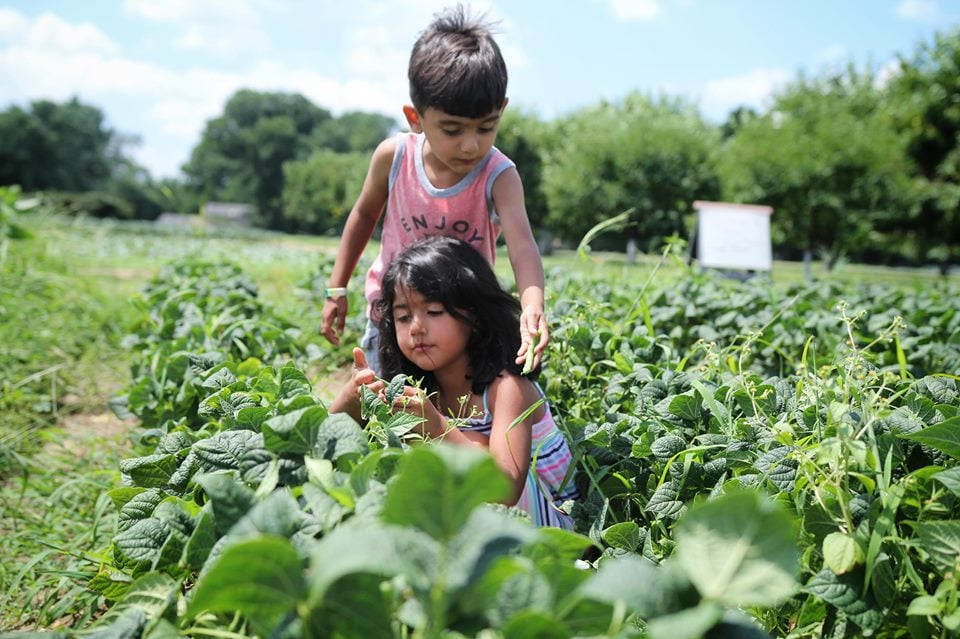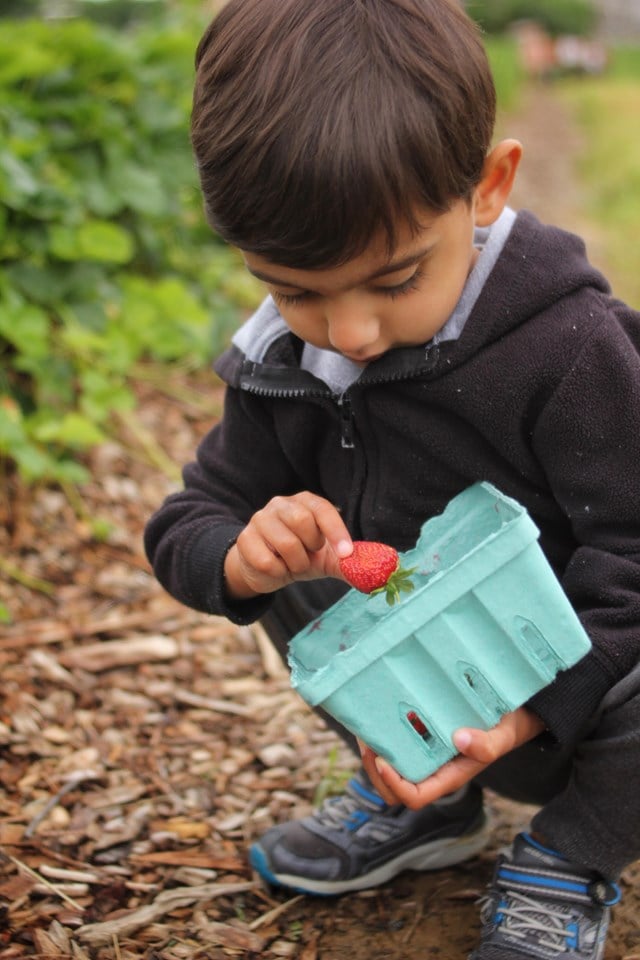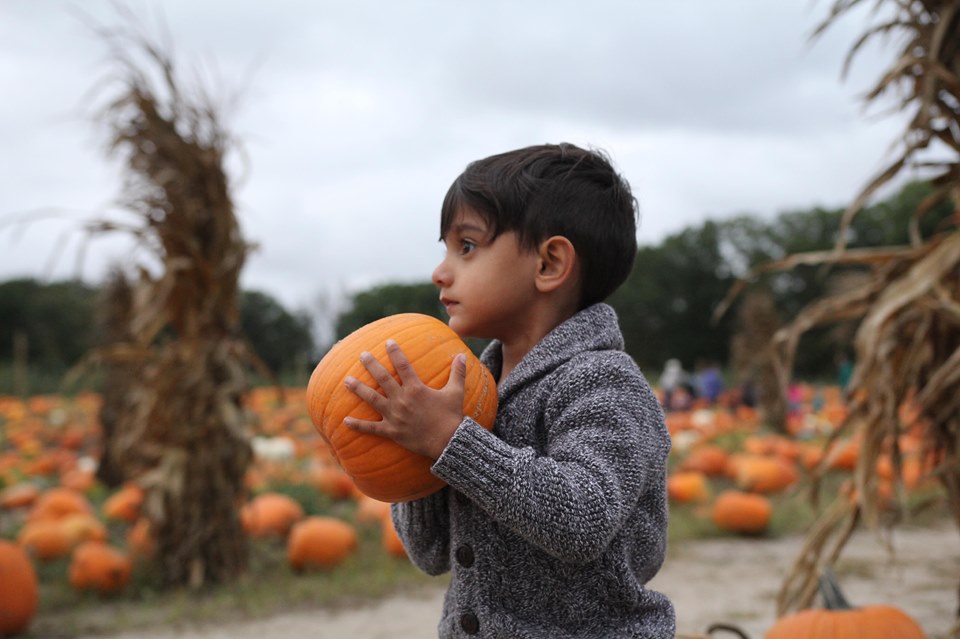 What are some things you look forward to doing with your kids?
We love being out in nature and exploring the world around us. We all love hiking, especially when there's a big payoff like a waterfall at the end. Both kids recently set new records for themselves by hiking eight miles in one amazing day!
Now, after several surgeries, Ethan is thriving and loving keeping up with his sister in the Great Outdoors. Follow along with his journey on Instagram and Facebook.