Forget breakfast in bed this Mother's Day, let's have brunch on a board! This fun and tasty spin on the charcuterie board will feature mom's favorite breakfast foods. The options are endless – pancakes, waffles, eggs, toast, quiche, bagels, fruit, pastries, bacon, sausage. You get the picture.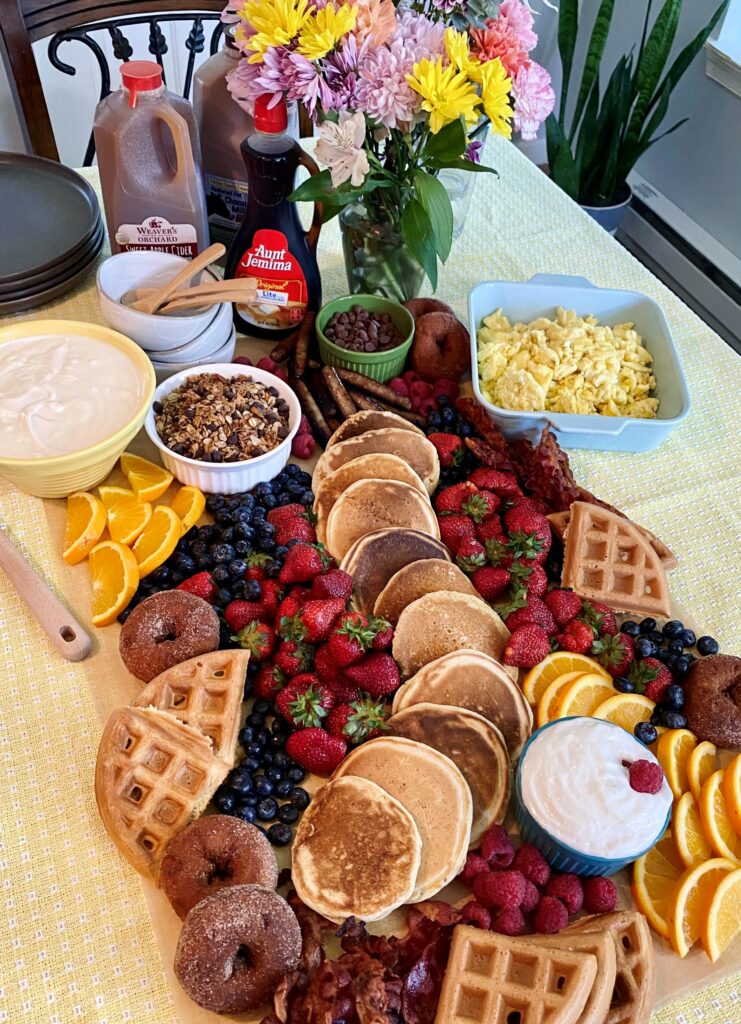 Weaver's Orchard has just about everything you need to create this board.
Mine featured the following items from the farm market:
Fresh strawberries
Plump blueberries
Juicy raspberries
Large navel oranges
New Hope Mill's Buttermilk pancake mix
September Farms all-natural vanilla yogurt
Sheila's Crunchy Delight homemade chocolate chip granola
Apple cider donuts
Sweet apple cider
Making brunch gives you ample time to prepare and everyone gets to eat together, which is sure to make mom feel the love this year. Now that I have you convinced, let's make a brunch board!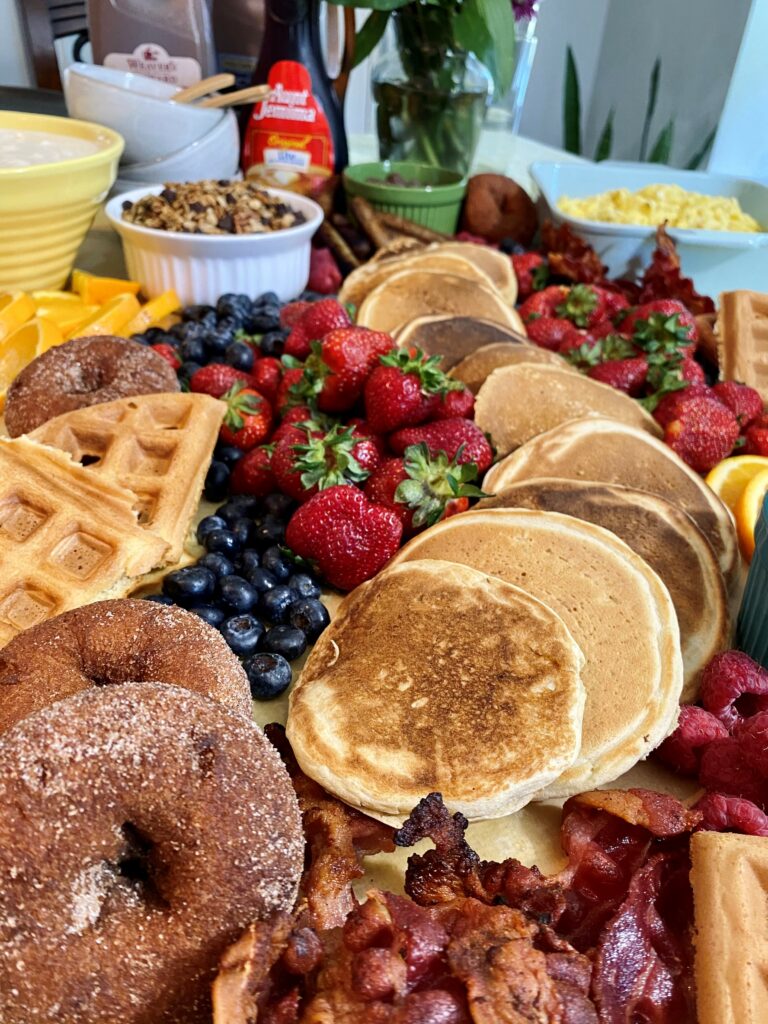 Preparation
Plan out your board. Decide what food you want on it and have a general idea of how you want it to look. If you are making more food than what fits on your tray/board, lay out wax paper or brown craft paper and arrange it right on the table – that's what I did.
Shop the farm market for needed ingredients.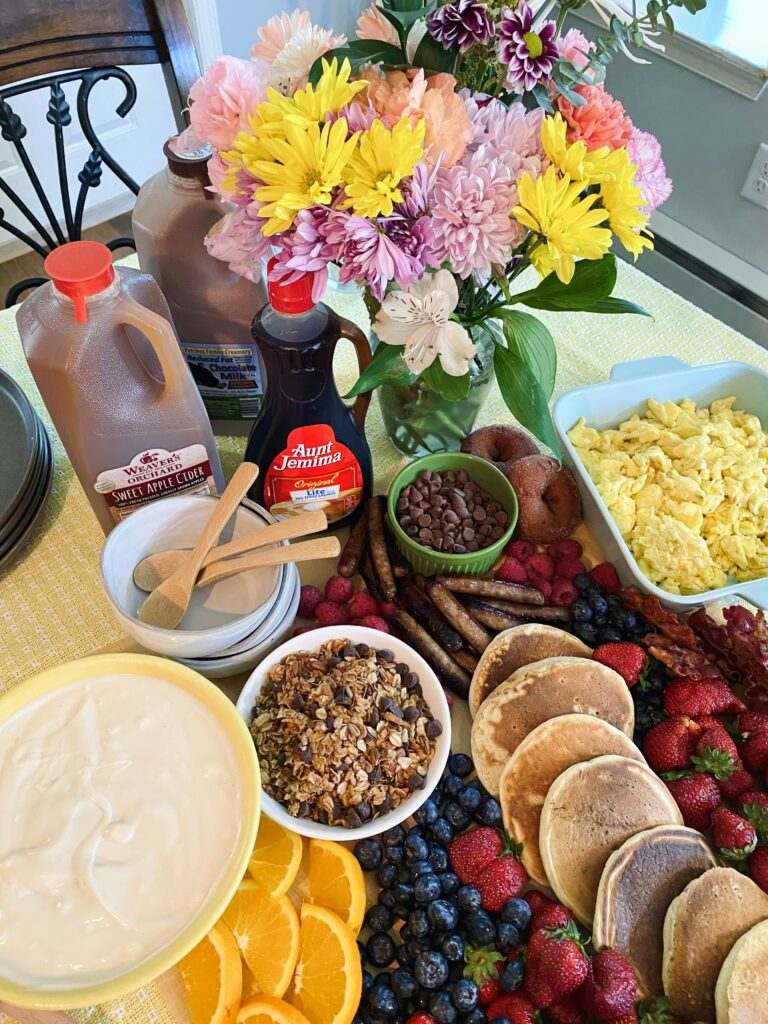 Making the brunch board
Wash and cut the fruit.
Put toppings in bowls (whipped cream, chocolate chips, peanut butter, Nutella, granola, etc.)
Cook the breakfast meat. Keep in an oven safe dish in a warm oven until ready to use.
Start making pancakes and waffles. Keep in an oven safe dish in a warm oven until ready to use.
This is a good time to start arranging your fruit and bowls on the board. Leave space for the larger items like pancakes, waffles. Normally, I would start with the largest items but when using hot food, I want it to be as warm as possible once the board is ready to eat.
Have fun arranging! Spread out textures and colors across the board. It can be as simple or as elaborate as you would like.
Scramble eggs.
Place eggs, pancakes, waffles, and breakfast meat on the board.
Snap a picture because it will look (and taste) fantastic and enjoy with your family!