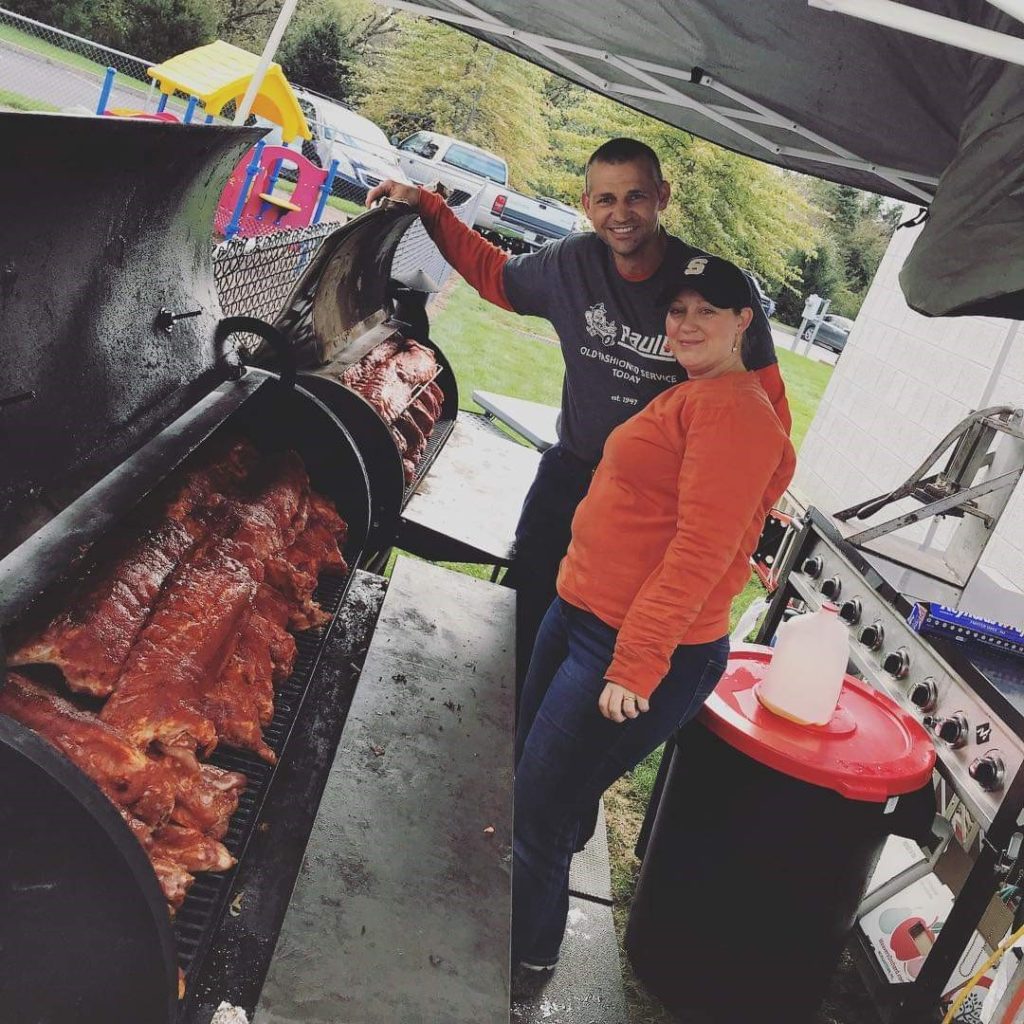 Becky Howe:
I started working for Weaver's Orchard in 2015 and was hired to be the food safety director. Since then my roles have grown and I wear many hats around the farm. I still oversee food safety and deal with the many government agencies for our inspections. I am also the wholesale accountant and wholesale office administrator. I am responsible for creating invoices, communicating product availability with our wholesale customers and many other jobs as assigned by Ed and Justin to help the wholesale side of our operation function. I am also the payroll clerk that processes payroll and I maintain the required employee documents. Recently, my biggest project was heading up the team that developed and designed the new online store. Lately, you will see me more in the front retail office answering phones, helping with the registers and helping the retail side of the business function smoothly. I am blessed to be able to work daily alongside my amazing husband of 18 years, David. Outside of work I enjoy spending time out in God's creation birdwatching, sitting on the beach at Chincoteague Island and reading.
David Howe:
I have just passed my 13th year working for Weaver's Orchard. I have worked with flowers and produce my entire life. Before working here, I owned my own garden center and produce business for 17 years. At the orchard, I wear many hats. In the spring and fall you can mostly find me in the garden center and farm market. I am responsible for sourcing all the flowers and décor in the garden center. In the farm market I source all the local meats and locally grown produce. I have also been spotted out in the orchard driving a tractor and helping in production. In the summer and fall I spend my mornings pulling orders for our wholesale customers. I am also the manager of the food concession stand for the fall festivals. I am married to my beautiful, wonderful wife Becky for 18 years and I am so blessed to be able to work alongside of her daily. I enjoy birdwatching, flowers and landscaping, cooking and smoking BBQ. So, when I am not at the orchard you will find me in my flowerbeds or cooking and smoking BBQ to bless others.
Sabrina Harrison: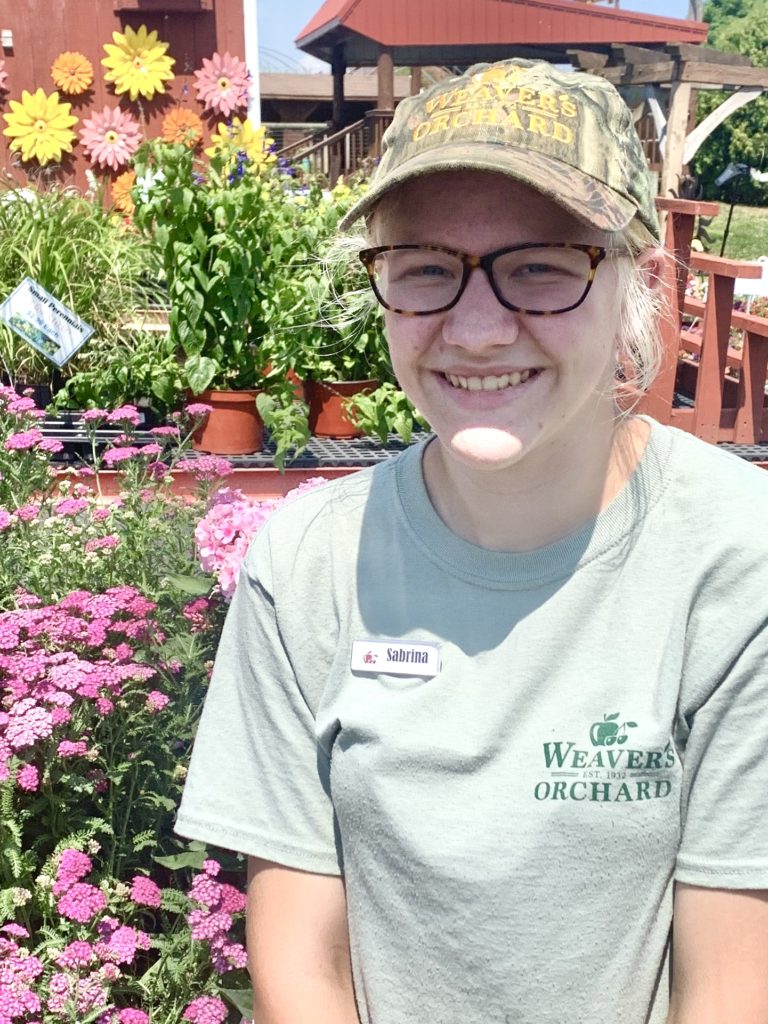 Sabrina is a sophomore in high school with goals of being a veterinarian one day. She enjoys reading, crocheting and taking care of her pets.  She spends most of her hours at Weaver's helping in the garden center.  If you have a question about any of the plants that are being sold, she is one to ask!