I was talking to a woman I work with last week about peaches, complaining about how the ones I had picked up from the grocery store were too small and hard to enjoy. She smiled, shook her head, and told me that she waits to get peaches every year until the local farmers market starts selling Pennsylvania-grown peaches.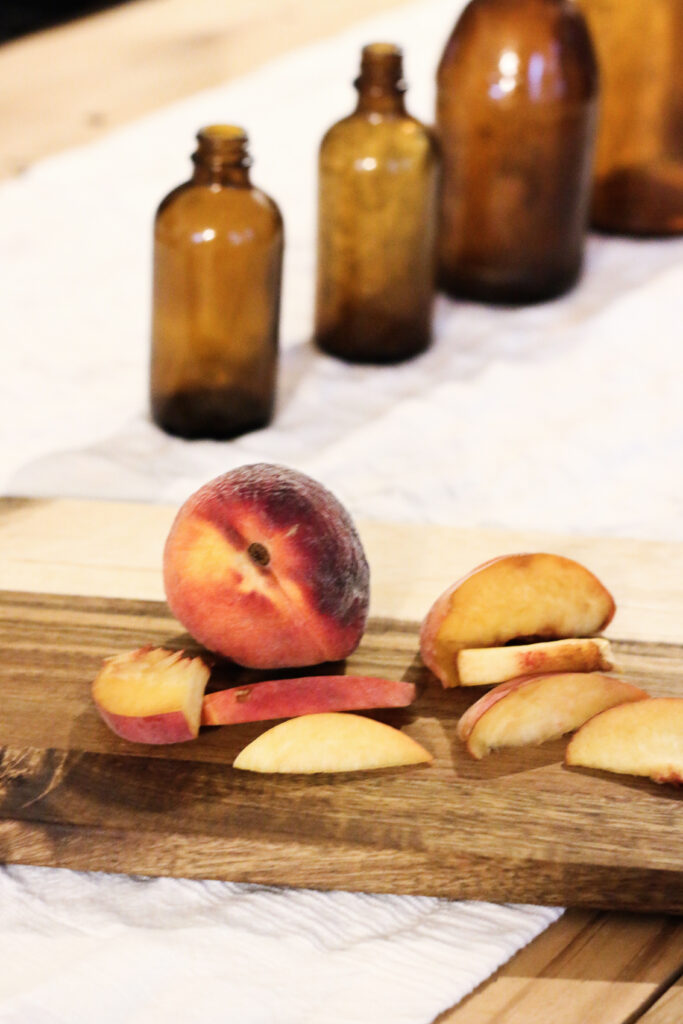 The next time I was running errands, I took her advice, and the result was this perfectly sweet, perfectly soft peach pie. The filling is quick and easy to put together, and the mix of two types of sugar results in a rich glaze that carmelizes in the oven. It's not too wet, not too dry, but just right.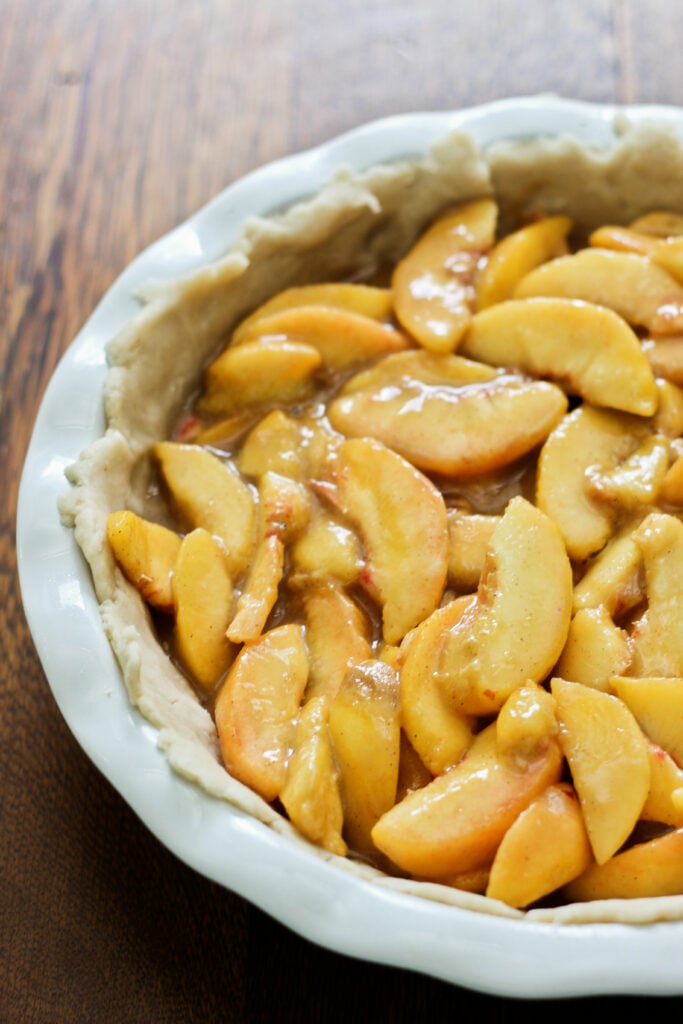 I've also included my favorite pie crust recipe: buttery and flakey, and just as good for sweet fruit pies as savory pot pies. For mine, I did a lattice top, but you could just as easily cut the crust recipe in half and substitute a crumble topping as well.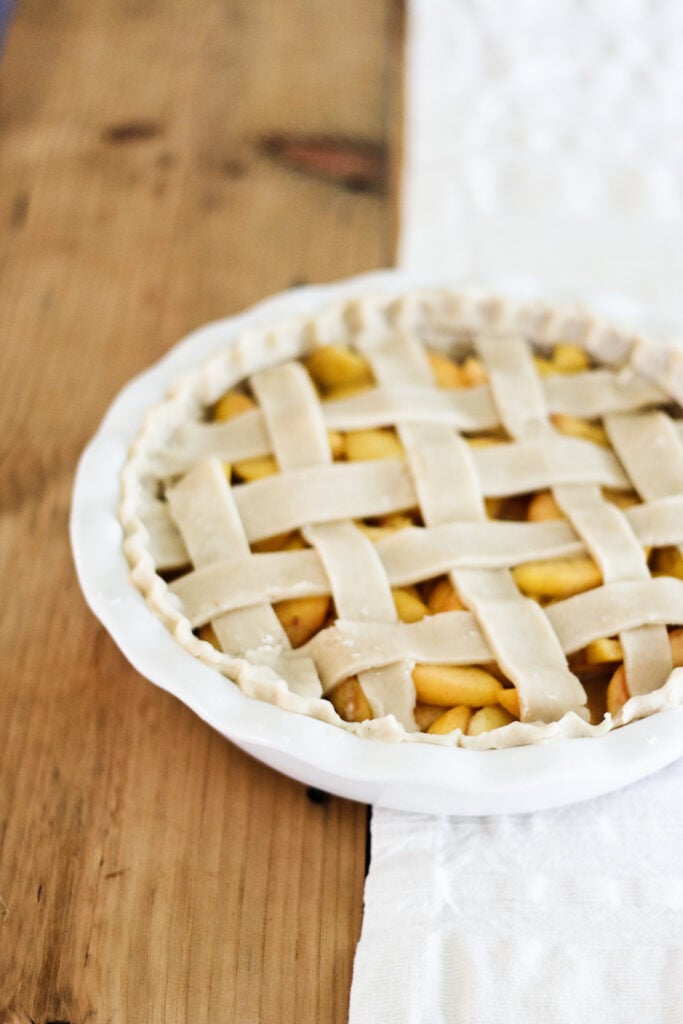 I also did a light egg wash—an extra step that makes for a prettier presentation. I served the peach pie warm with a scoop of vanilla ice cream to a group of friends, and they were just as thankful as I was for my coworker's advice.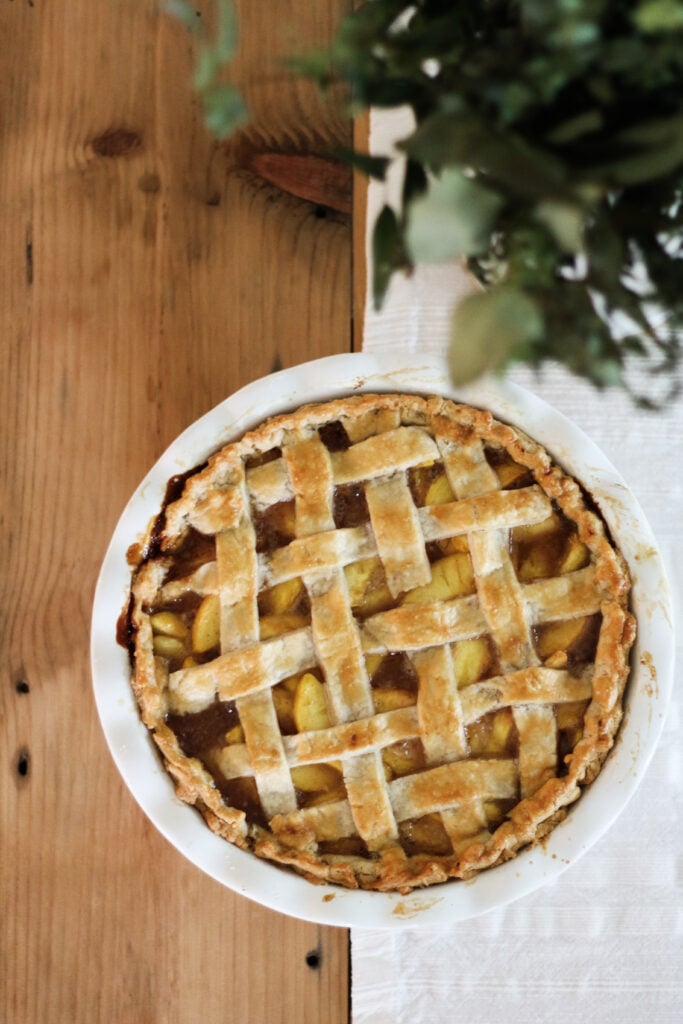 When it comes to the peaches available at Weaver's Orchard, ensuring quality products are available to our customers is a top priority. At times when Mother Nature steps in and interrupts the peach crop like she did this past March, Weaver's turns to other farms in the area to keep shelves stocked. 
The two farms Weaver's has turned to are 78 Acres, a farm that believes fresh, nutritious, locally produced foods are integral to healthy communities, and The Peters Orchards, which has been family owned and operated since 1870. Come enjoy local peach season and try this delicious recipe!
Print
Lattice Top Peach Pie
Time: 1 hour (20 minutes prep, 40 minutes baking)
Makes eight servings
Crust
1 2/3 Cup Flour
1/2 tsp Salt
3 Tbsp Sugar optional
1 Stick Butter
2–3 Tbsp Ice Water
Filling
5 cups sliced peaches, (approx 7 peaches)
3/4 cup granulated sugar
1/4 cup light brown sugar, packed
1/3 cup corn starch, can substitute for flour
1/4 teaspoon ground cinnamon
Instructions
Directions
Preheat the oven to 375ºF.
To make the crust: Add the flour, salt, and sugar if using to a large mixing bowl. Cut the butter into small cubes and add to the mixing bowl. Use clean dry hands to rub the butter into the flour until it is about the size of a pea. Spoon in a few tablespoons of ice water and mix the pastry with a knife. Form the dough into a ball and knead for 30 seconds on a floured surface until smooth.
Wrap the pastry in plastic wrap and place it in the fridge for at least 30 minutes to rest.
When you are ready to roll out the pastry, remove it from the fridge and leave it for 5-10 minutes to warm up before rolling out.
To make the filling: combine peaches in a bowl. In a separate bowl mix together the sugar, brown sugar, corn starch, and cinnamon. Then combine with the peaches and stir together.
Spoon filling into a prepared 9-inch pie crust or place in a covered container to store for later. It will stay fresh for 3 to 5 days in the refrigerator and up to 3 months in the freezer.
Place crust on top of the peaches and then bake for 40-45 minutes or until the crust is golden brown.