Fall is the time of year when my kids start sniffing out the cider donuts before school in the morning. Cider becomes their beverage of choice and our little goblins leave half eaten apples in all spooky locations throughout our home including, but not limited to: the bathroom counter ("I was washing my hands, mom!"), under their pillows ("I brushed my teeth so I couldn't finish it"), in sofa cushions ("I got full while I was watching that movie last night"), on the Lego table (there were no excuses for that one so I blame it on an actual goblin).
In addition to apples our children love to drag home pumpkins. (At least they are pumpkins and not puppies, I remind myself.) Our house looks quite festive: a realistic rendition of a pick-your-own pumpkin patch with pumpkins strewn helter-skelter amidst clumps of straw and mud that have been spread by four active children with only two farming parents who have not had time to clean up amidst the harvest chaos.
Every year since I can remember our kids have begged to make jack-o-lanterns. Every year we run out of time. So this year I proclaimed on my birthday (which happens to be in mid-October) that we were going to carve jack-o-lanterns. The children cheered and my tired husband grimaced. I held true to my word, and on my birthday we went out into our own patch in the misty rain to select the "perfect" pumpkins.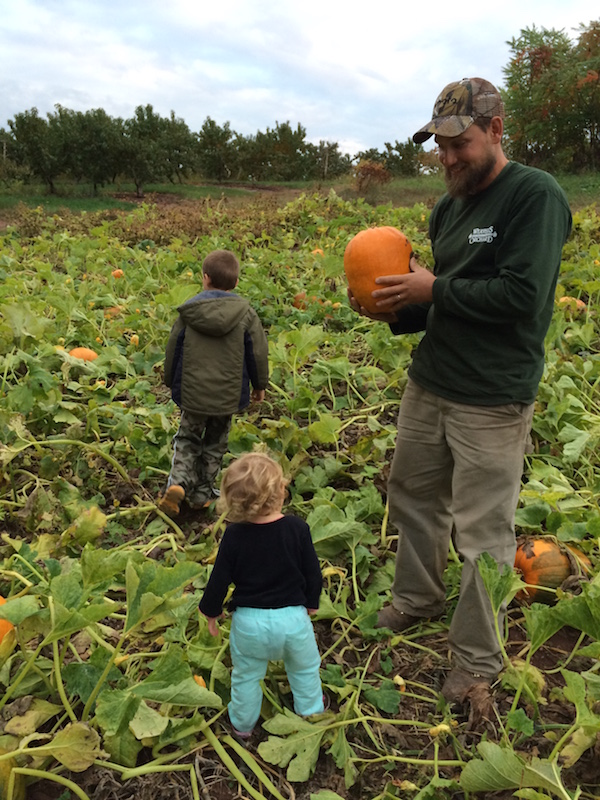 Through many moans and groans and tears when we refused to lug home many a twenty pound pumpkin, we somehow managed to select and leave with four average looking specimens. We drew the line at one for each child; our second born would have filled the skid loader bucket full to take home.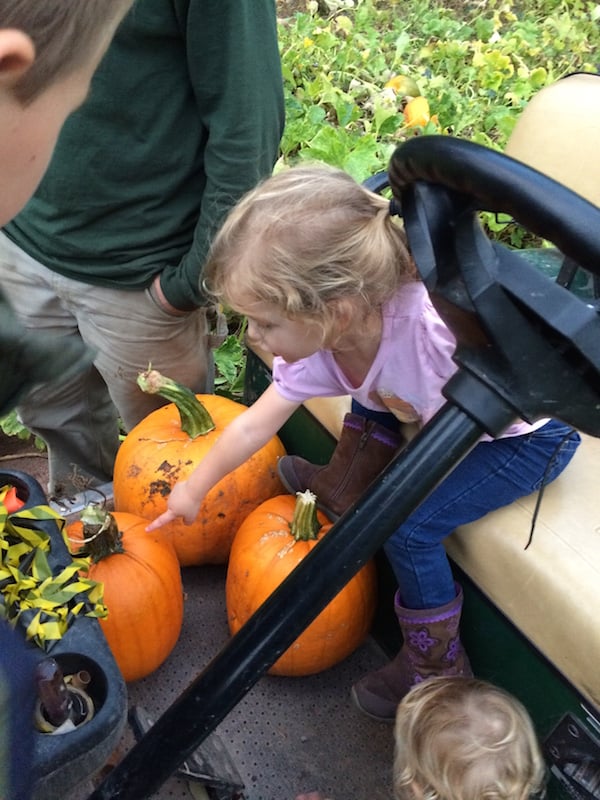 And then chaos ensued as we let our kids scoop out the "brains," as they like to call the seeds. Somehow being the seasoned parents we are we should have known this was a bad idea but alas we ended up with pumpkins seeds scattered all over the house by our very active one and three year olds.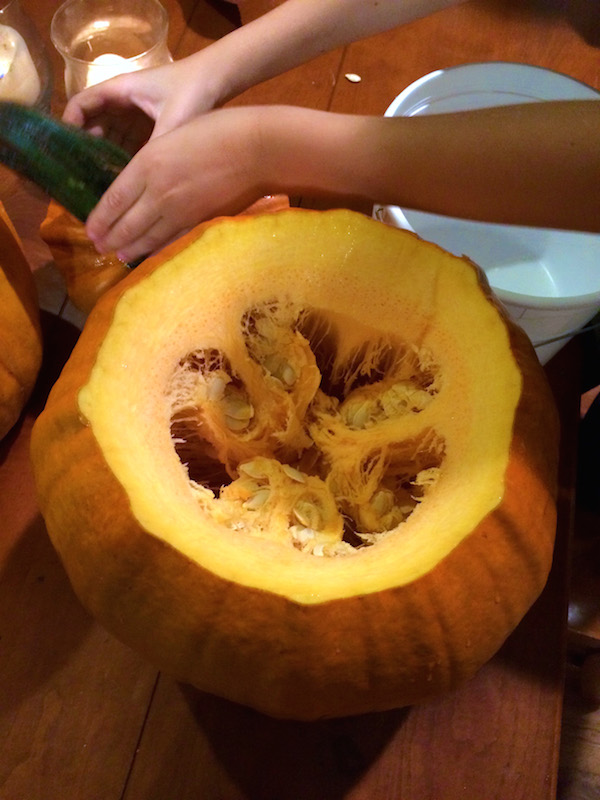 With the help of the internet we made some spooky faces, dropped in some candles and our kids thought it was the best night ever; even though the one year old got scared by her own jack-o-lantern.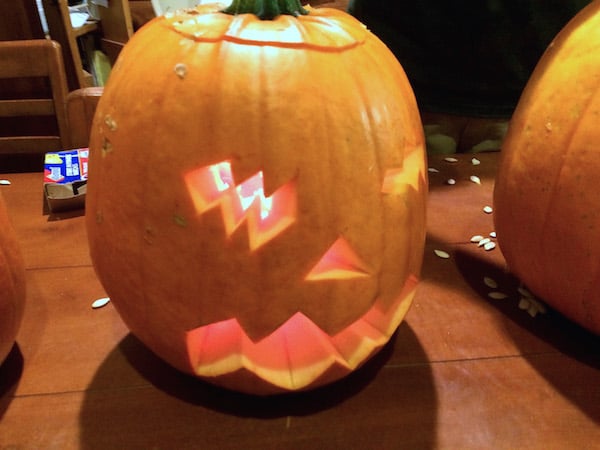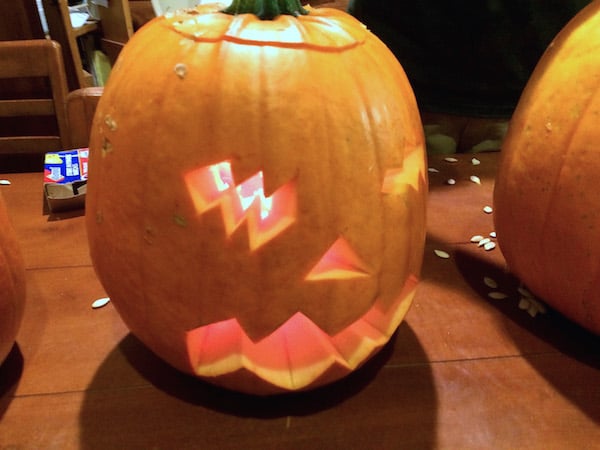 Was it time consuming? Yes! Was it messy? Definitely! Was it worth it? Totally! These are the events that make up the memories of our kids' childhood.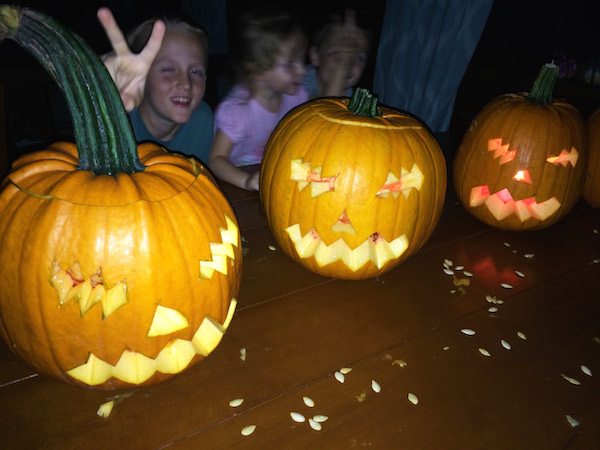 We encourage you to bring your family and friends out this October and make some memories of your own! We have apple picking Monday through Saturday, and Family Fun Days every Saturday throughout October with hayrides, games, and you guessed it: pumpkin picking! See you in the pumpkin patch!