Experiencing fall for the first time is one of the most vivid memories I have as a young child. I was on the verge of turning 6. My family had been living in Ecuador, South America and was home to visit my mom's relatives in Lancaster County, PA. Living on the equator you don't get to experience changing seasons– leaves falling and the musky smell when you jump into them.
Acorns were fascinating, while the "monkeys" that collected them were downright frightening (I was later told they were squirrels). We were home on leave from my parents' missionary work, and my mom still comments on being surprised at the everyday parts of American culture that downright intrigued us. My grandparents, aunts and uncles decided to throw me a fall birthday party.
I'll never forget that first hayride, in the wagon attached to my grandfather's small lawn tractor. Maybe half a dozen or more cousins my age piled in around me in the wagon filled with straw (I am lucky to have over sixty wonderful first cousins on both sides of my family). I thought I would freeze even through that silly pair of long underwear stuffed under my jeans–the reality of why that evil piece of attire existed was made real on that frigid fall evening! My dad organized a scavenger hunt throughout my grandfather's farmette and I remember that the prize—a sack of party favors– was stealthily hidden in the barn.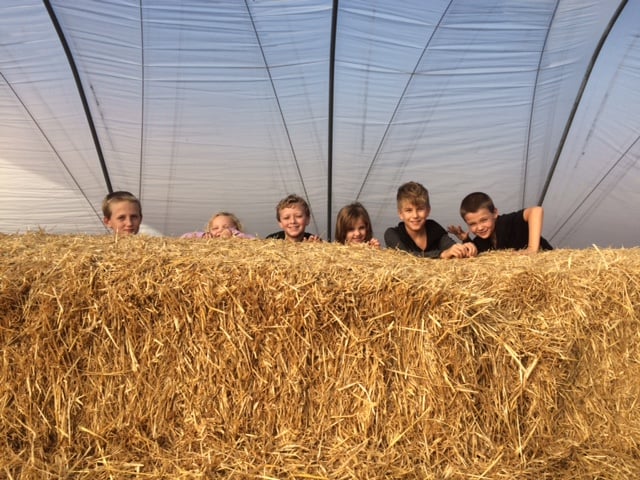 Experiencing straw for the first time was also memorable: the sweet smell as we jumped in straw bales and crawled through straw tunnels at a local church festival with my cousins—only to be terrified by the black snot coming out of my nose later in the evening.
I also remember collecting black walnuts with my grandmother and laying them out on newspaper in the garage. I was thoroughly confused as to why one would put such ugly things in their home, until she let me taste one!
I remember eating fresh apples for the first time, drinking warm apple cider, and tasting the divine treat they call candy corn. To a six-year-old the advent of fall in Pennsylvania was absolute bliss. I can honestly say it was the best birthday party ever and best vacation ever!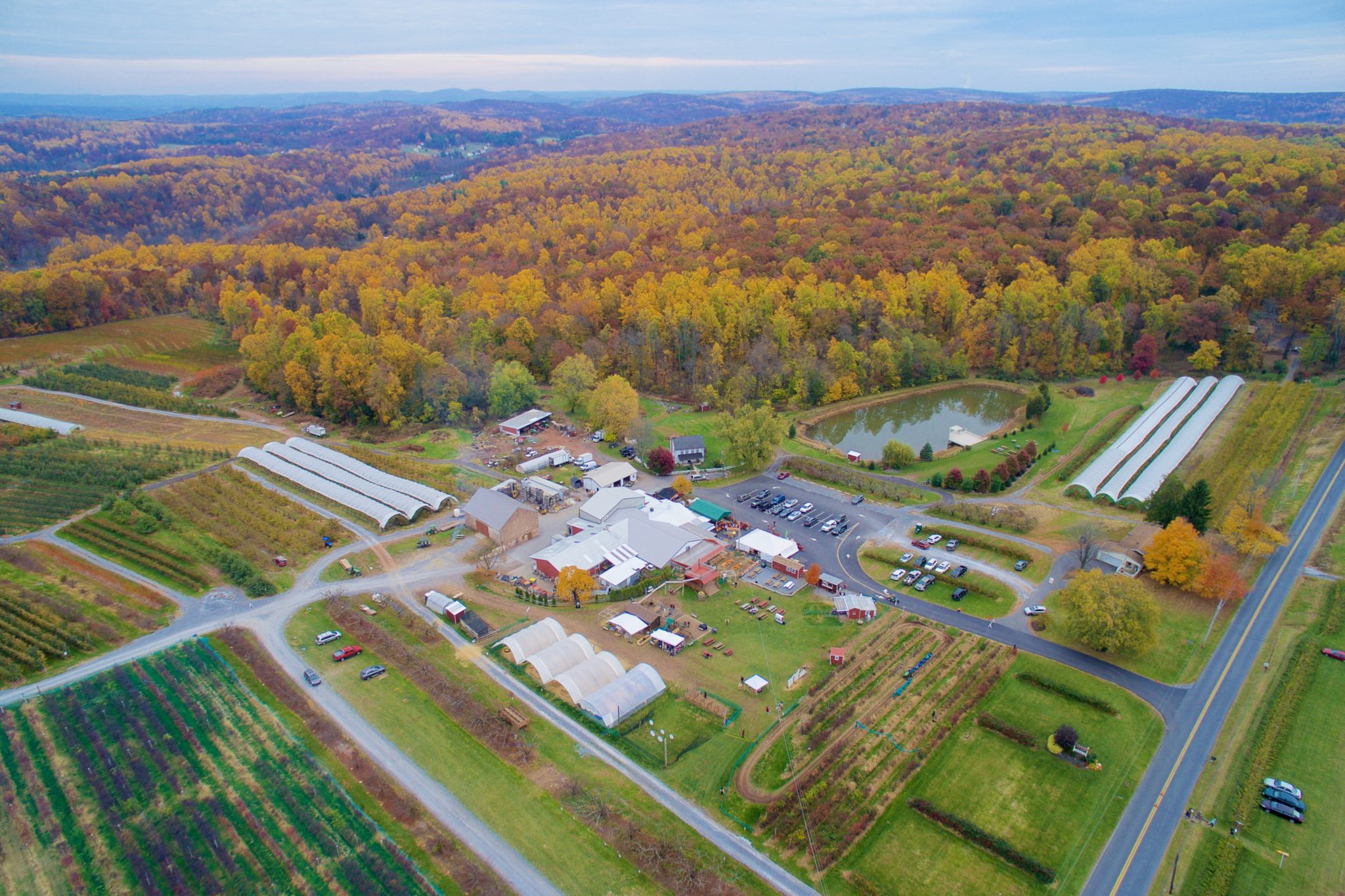 Now I get to live in a place where fall happens every year. The weather changes! I can't help but get excited when I see the first leaves turning colors! I love going for long walks with my kids, listening to the crunching leaves under my feet. I love hearing the black walnuts pop under the cars that drive by our home.
When we invite family and friends to take part in the fall activities of the orchard or join us beside impromptu bonfires in our yard, this season feels like a big celebration! We made it through scorching long summer days—and now we have fall! This year some of our October days have felt like summer, but they haven't slowed us down. My kids have been taking full advantage of this warm weather to enjoy the Fallish activities around the orchard, and Mama's Ecuadorian side is enjoying being able to do this all in my flip-flops! (Honestly the whole long underwear thing has never grown on me.)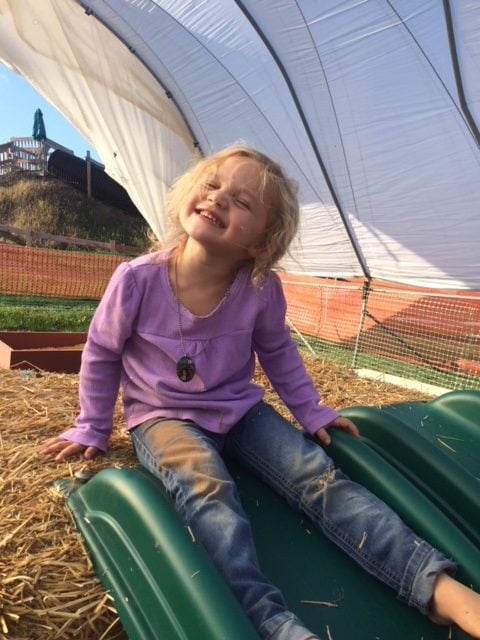 My kids love all the activity as well. My girls have delighted in the face painting. My persistent three-year-old finally convinced the artist that it was possible to paint an elephant on her face, after a few weeks of begging. The girls squeal with delight at the barrel train rides, and pumpkin painting is an intense pastime—one must paint the perfect pumpkin after all.
My boys have eaten way more cider donuts and apple fries than is probably healthy and have had fun horsing around in the straw piles with friends. My favorite part is still the hayride. I drag my kids on one every so often so we can enjoy the sights and smells of fall in the orchard.
We are so lucky to have fall, and we relish these days, and invite you to come out and enjoy all the fun as well! See you at our Family Fun Days!
SaveSave
SaveSave