I have found that fall brings with it a lot of evening parties, potlucks, and last-minute gatherings. Last Sunday, I needed a quick snack that I could throw together and have ready in under an hour. This recipe was incredibly easy and a great crowd-pleaser—the perfect fall dessert. And I'm guessing you might have all the ingredients in your pantry already! You can use either canned puree or make your own from fresh pumpkins.
Fresh pumpkin puree makes for a more flavorful muffin, but in the spirit of convenience, canned is often more accessible and practical. For the cake mix, I used a box of Duncan Hines classic yellow, but you could use any brand as long as it's a yellow mix and approximately 15 ounces.
I prefer to use mini semi-sweet chocolate chips when baking, so that's what I included in this recipe. And that's it! Simply mix the three ingredients together and bake. The result is a moist, sweet muffin that pairs perfectly with a cup of coffee or hot apple cider.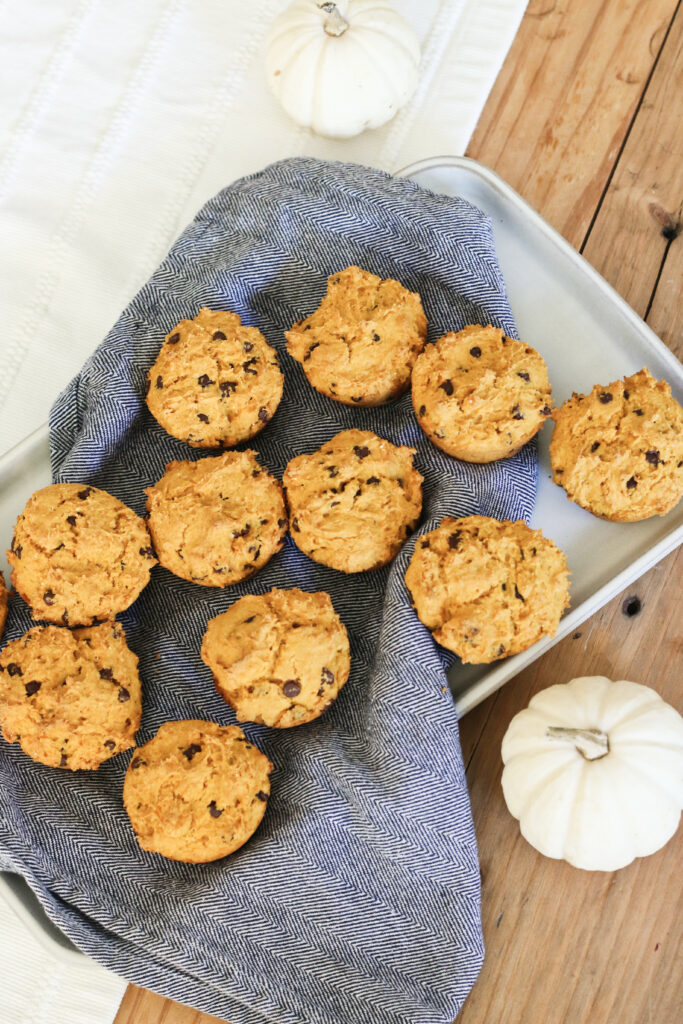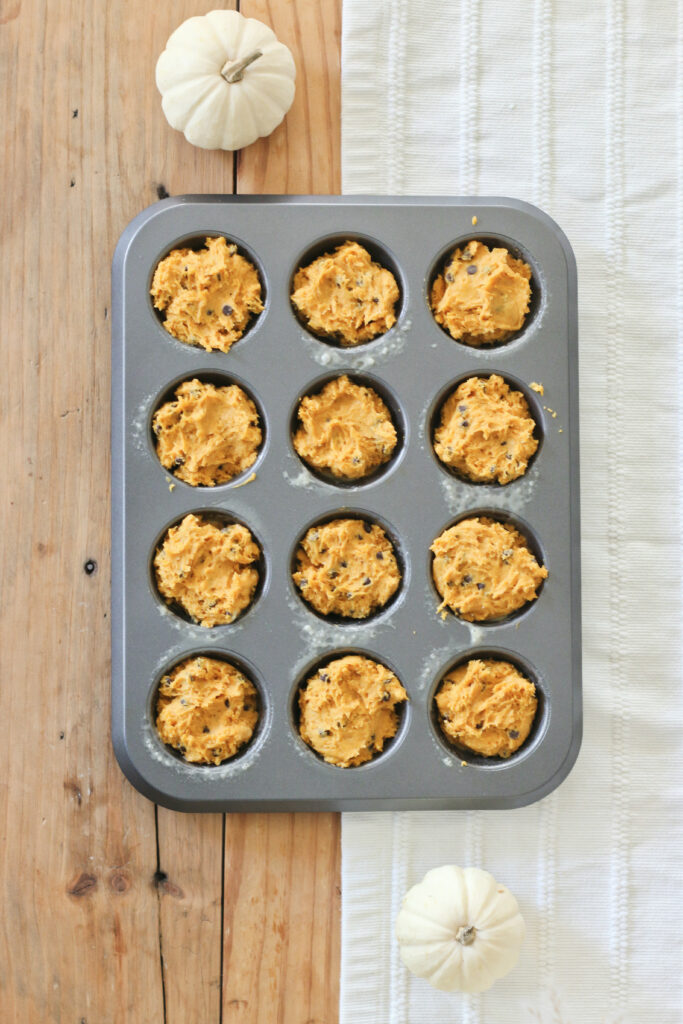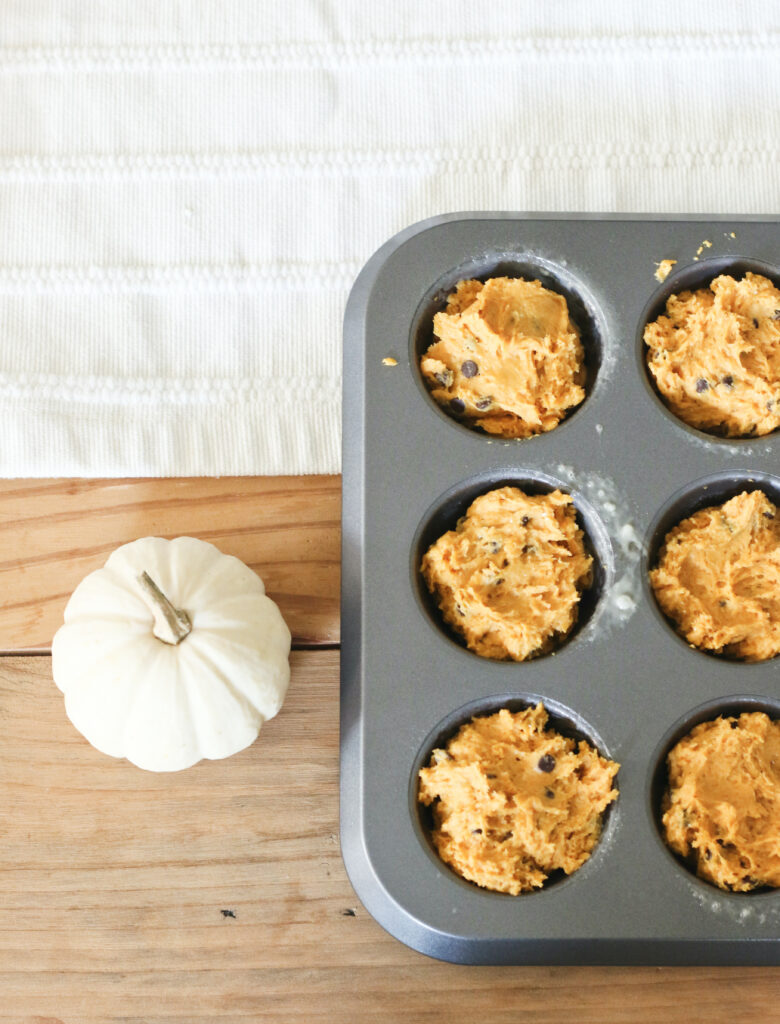 Print
Easy Pumpkin Muffins
15 oz pureed pumpkins
1 box yellow cake mix (15 oz)
1/2 cup semi-sweet chocolate chips
Instructions
Preheat the oven to 350 degrees
In a stand mixer, combine pumpkin puree and cake mix until incorporated.
Stir in chocolate chips.
Divide dough evenly into greased muffin pan. You should have enough to make 12 standard-size muffins.
Bake for 30-40 minutes or until an inserted toothpick comes out clean.