Many Pennsylvanians only turn to sauerkraut for hotdogs or for their New Year's Day lunch. Annmarie Cantrell is working to change that perspective on the classic fermented cabbage side dish and condiment. She has a line of specialty sauerkrauts under her label, Cucina Verde, now available for purchase at Weaver's Orchard Farm Market.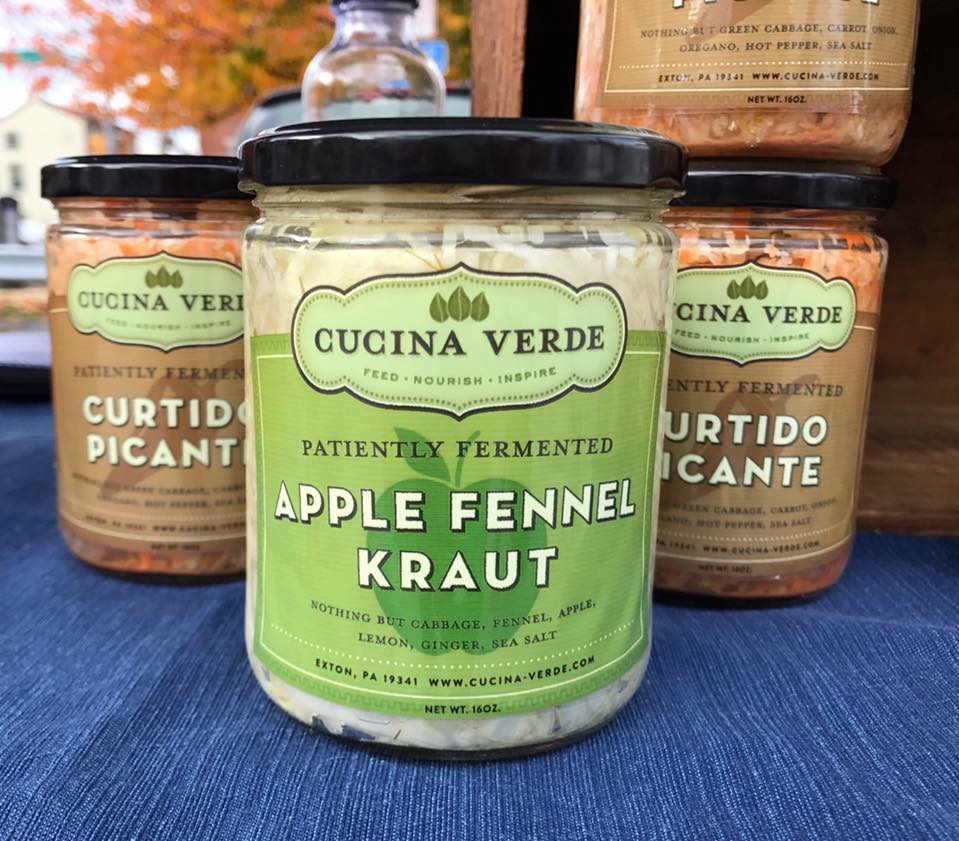 Cucina Verde gets its name from Annmarie's Italian roots.
"It means 'green kitchen' in Italian," she said. "It's a play on words. I'm teaching people about how to have a more green kitchen — buying organic and sustainable foods, supporting farmers."
At first, Annmarie was like many of her current customers — only turning to a can of sauerkraut to top off hotdogs. It wasn't until she experienced health issues related to her gut that a nutritionist mentioned offhand that fermented items, like sauerkraut, can help gut health.
The idea was appealing, but not the sauerkraut — so Annmarie made her own and experimented with different flavors and recipes. It was mostly for her personal use, to make it easier to eat more frequently.
Then, she started to feel better.
"The cramping was going away, my body was feeling better," she said.
She made her sauerkrauts as a side business beginning in 2011, but in the last few years her clientele has expanded and she's making more sauerkraut than ever.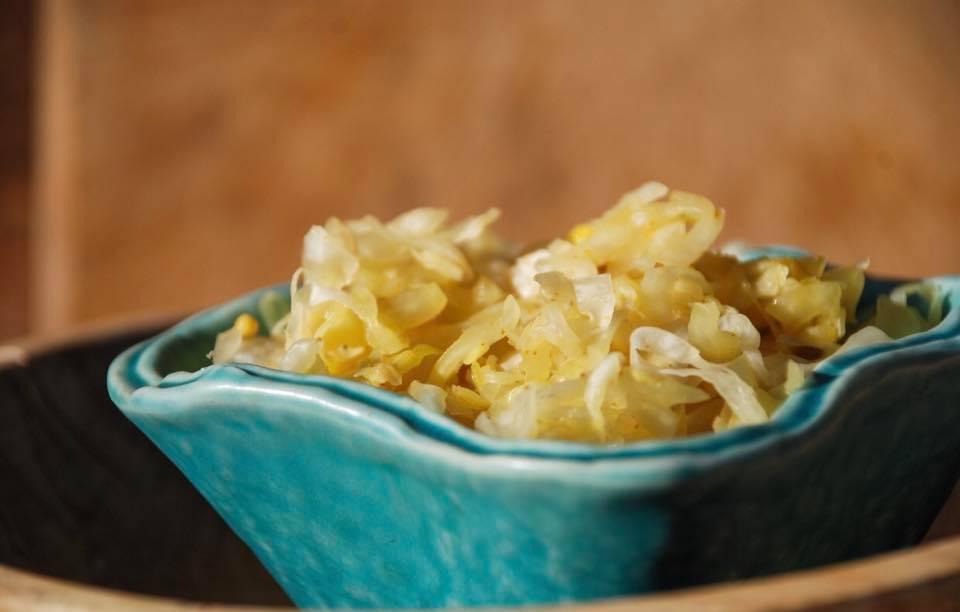 So, if you see the label at Weaver's Orchard and think, what's this? Annmarie wants you to know that her sauerkrauts are condiments, but not just for hotdogs.
"It's amazing to use to liven up meals in terms of their flavor," she said. "It provides digestive enzymes and probiotics to help digest the food that you're eating along with it, and adds a different flavor and a bit of sparkle to a meal."
You can use Cucina Verde sauerkrauts with fried eggs, or in sandwiches and wraps. Stir them into sauteed vegetables or roasted vegetables.
Here are some of the types you can find at Weaver's Orchard Farm Market:
3-D Kraut– A blend of green cabbage, dandelion greens, daikon, dulse, ginger and lemon
Kimchi–  A mixture of Chinese (Nappa) cabbage, daikon, turnip, carrot, radish, garlic, ginger and hot pepper. Annmarie says you can use it on anything: Fried eggs, sandwiches, top off rice, soups, or stir it into a spicy potato salad.
Rosemary Red– Red cabbage with rosemary, garlic and lemon
Curtido–  A Latin American inspired kraut with green cabbage, onion, carrot, oregano and hot pepper that Annmarie says is delicious with braised meats, sandwiches, fish tacos or on top of fried eggs.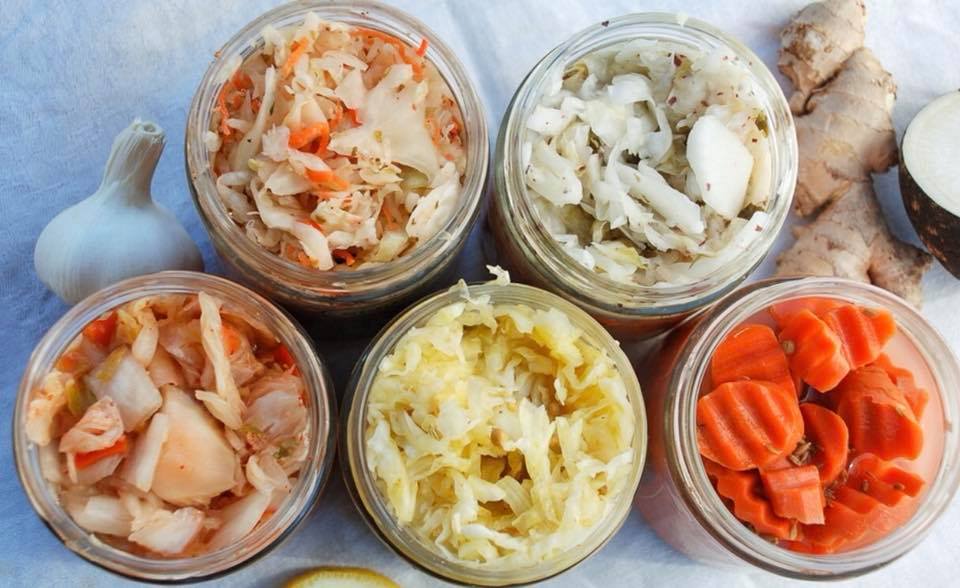 Annmarie and her husband grow some of the ingredients for her sauerkrauts at their home in Birdsboro and source the rest as locally as possible. She often buys from farmers she's met through farmer's markets.
She learned to appreciate eating local when she had a chance to visit Italy. She fell in love with the gardens she saw there, and how fresh all of the food tasted.
That's why she keeps her recipes simple.
"Basically, there's no fillers in the sauerkraut at all," she said. "It's just cabbage and salt with other veggies. Even people on a low salt diet can try because there's not a lot of salt in there. I use a really good mineral-rich salt."
If you're ready to give Annmarie's sauerkrauts a try, look for the green Cucina Verde label the next time you visit Weaver's Orchard.