Spring is in full bloom here at Weaver's Orchard. It seems to have popped up out of nowhere as it does every year. The blossoms always make a gorgeous, although fleeting, presentation. You can blink and almost miss it.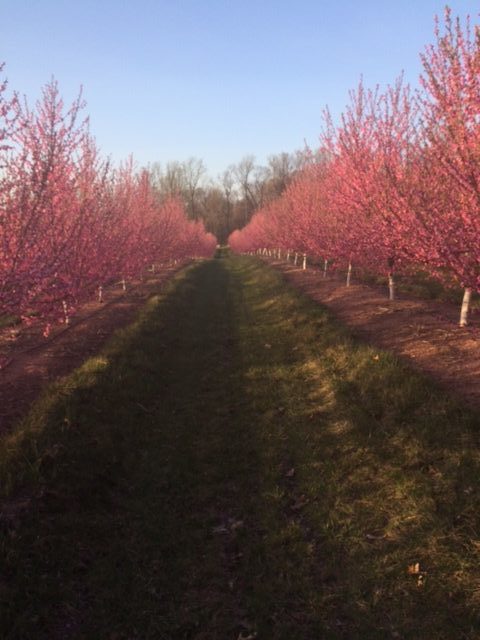 As I was walking through this breathtaking row of donut peach trees in bloom, the thought occurred to me that these blooms are a lot like seasons of life. They are here for a moment and then gone. Soon these trees will drop their petals and fruit will start growing– then it will be hard to imagine the blooms, but with each season there is still something beautiful about a tree.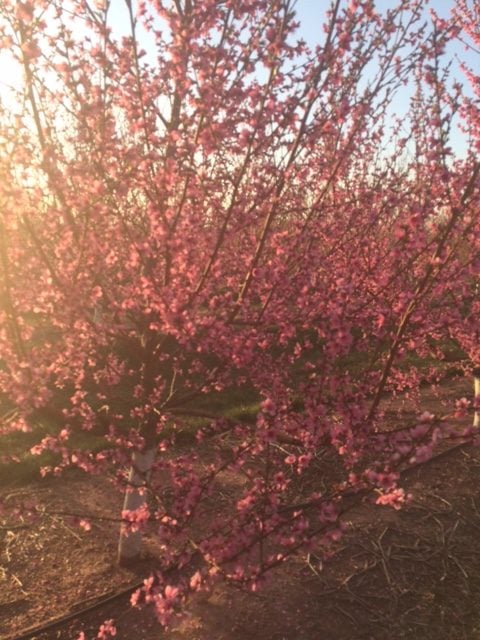 My kiddos are all at really fun seasons right now. It's hard to believe my oldest will be turning 10 soon and it's almost as if I can watch him growing up before my very eyes. He likes to remind me that soon he'll even be able to stare into my very eyes.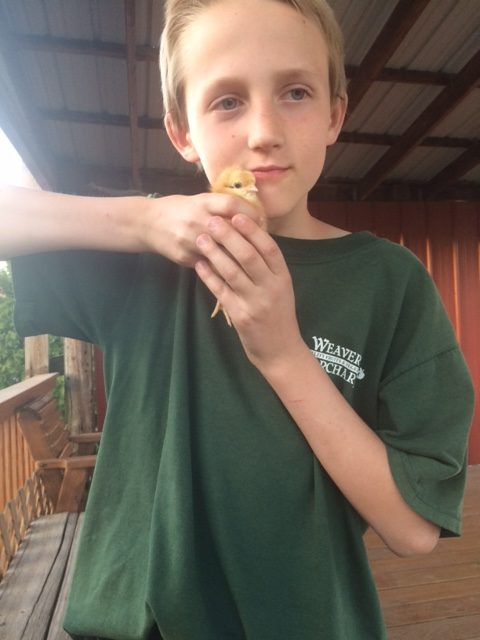 Last week I sat for a few moments on the front porch of a sweet neighbor lady I've recently met through the Toddler Time program at neighboring Rock Hollow Woods. She's in her late 90s and graciously invited us to share some scrumptious chocolate peanut butter eggs her wrinkled hands had made. She is a treasure. The few times we've visited her, her eyes light up when she sees my two-year-old daughter. I realize she understands life is fleeting– she knows how to celebrate a moment.
Sure, not all moments are to be celebrated, but in today's frantic pace of things, are we missing the important for what we're told is "urgent"? There is so much work needing to be done on a farm, with short windows of time to accomplish great things. We understand urgent. As a family, we are also trying to understand important:
Those important times when your child beckons you to examine the millionth dandelion they've just picked.
The important moments when your seven-year-old needs someone to listen to a very technical description of the latest brick creation he is dreaming of making.
When your four-year-old is bursting with a story and pleads, "mama could you please just write it down for me this second before I forget?"
Those important moments when your soul just needs you to pause and breathe a prayer into the sunset and find a few seconds of rest.
These are important moments that like a flower blossom will vanish before our eyes. If we don't savor them now– they won't be there later.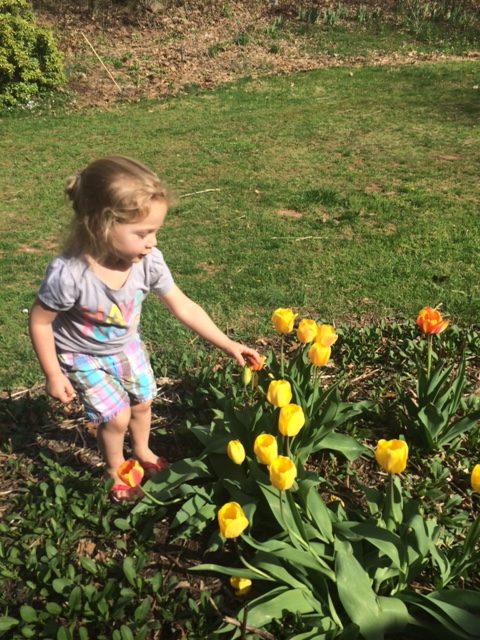 I'm so thankful that I've carved out moments in my days to treasure this hectic spring season, whether it be through enjoying the beauty of our farm, exploring the neighboring Rock Hollow Woods, or carving out the time to take the kiddos on a recent trip to Colonel Denning State Park.
This is where I find myself this spring season, savoring the small moments that make up exhausting days of caring for sick children, cleaning up after some child's creativity, trying to get grass seeded, a garden planted, and feeding a hungry farmer. The "urgent" list really could go on forever.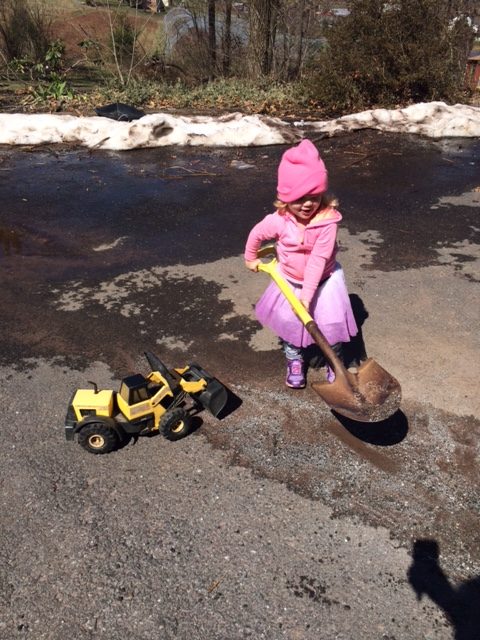 What season are you in? Find ways to savor it, make memories, and enjoy the moment!