Your dad may not know what a charcuterie board is or how to pronounce "charcuterie" but he's about to!
This classic board consisting of mostly meat and cheese is sure make him feel special this Father's Day. Besides, the way to a man's heart is through his stomach, right?
Better yet, it is so easy to make.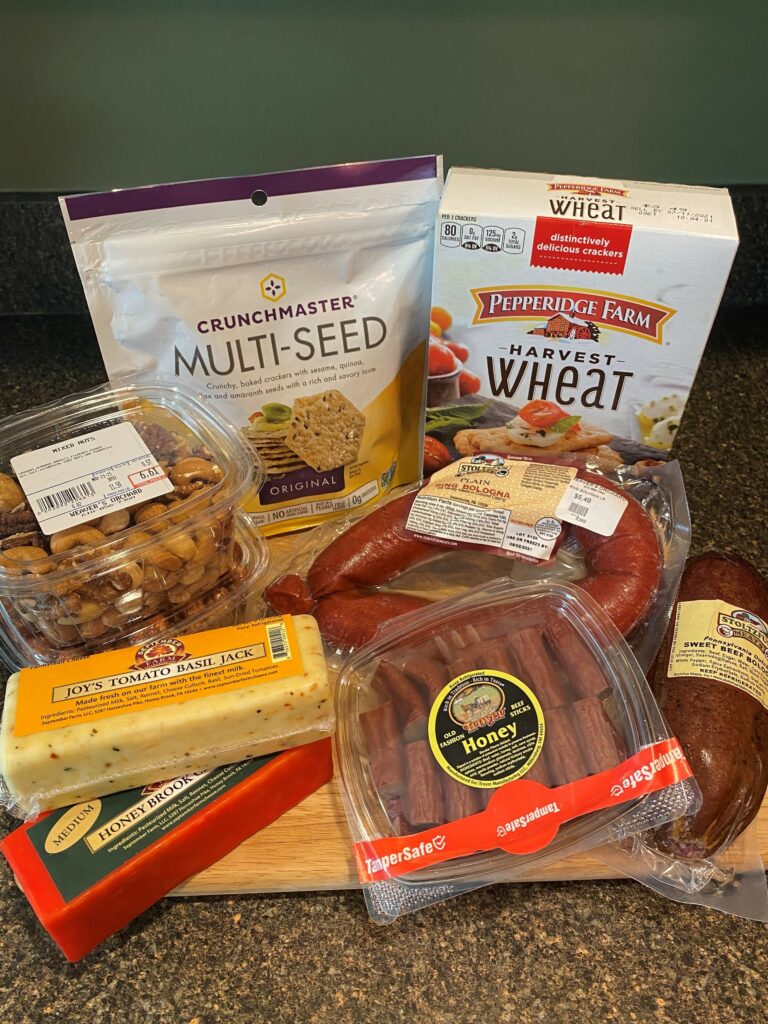 The orchard farm market has an extensive supply of charcuterie items. From bologna and prosciutto to soft and hard cheeses, dried and fresh fruits, pepper shooters and pickles, nuts, snack mixes and crackers – there are so many tasty options to create a board dad will love.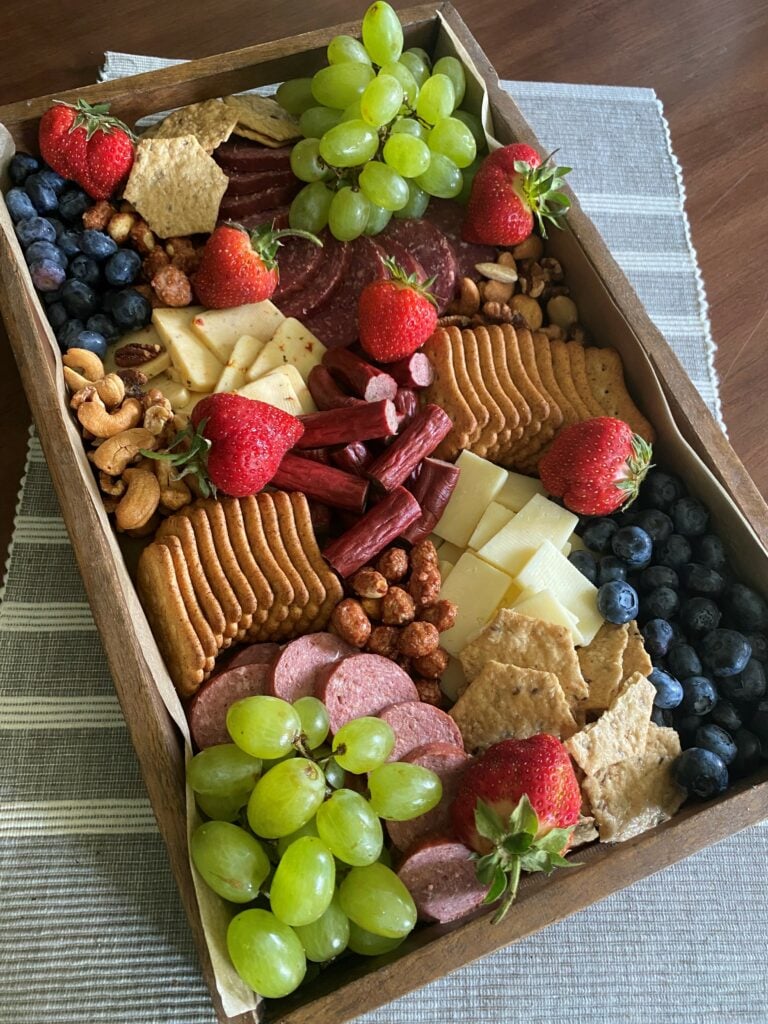 I kept things simple for my dad and selected the following items:
Stoltzfus Meats Sweet Beef Bologna
Troyer Honey Beef Sticks
Stoltzfus Meats Original Ring Bologna
September Farm Joy's Tomato Basil Jack Cheese
September Farm Honey Brook Medium Cheddar Cheese
Pepperidge Farm Harvest Wheat Crackers
Crunchmaster Multi-Seed Crackers
Butter Toasted Peanuts
Mixed Nuts
Grapes
Blueberries
Strawberries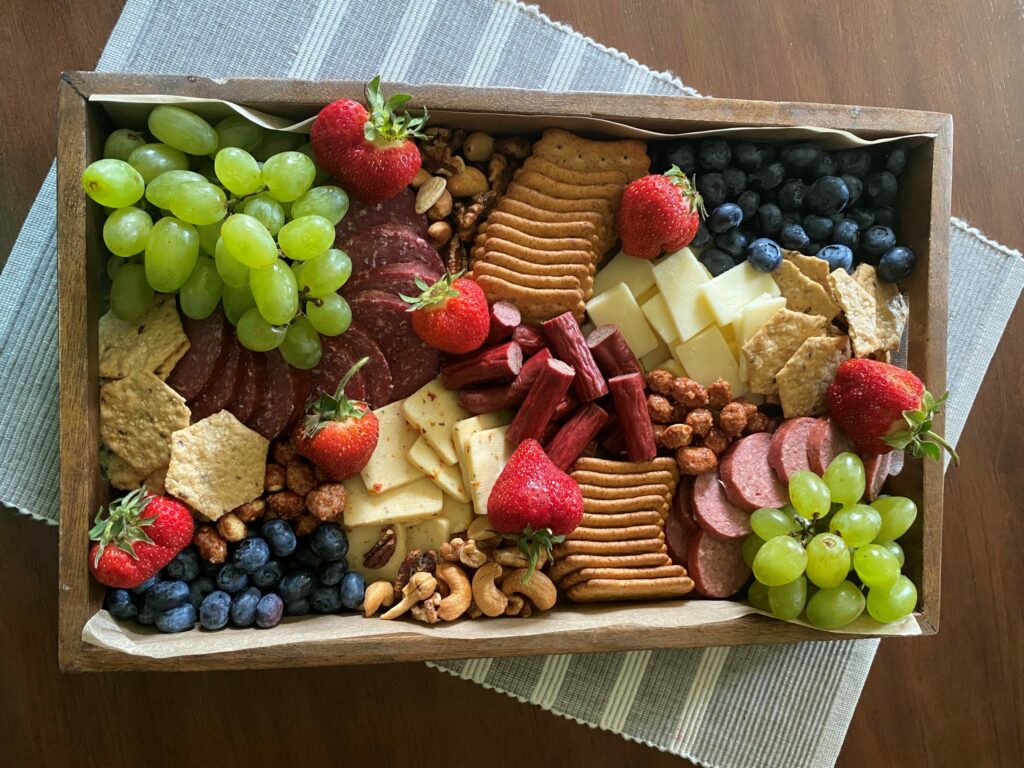 Making the charcuterie board
Choose 2-3 varieties of meat, cheese, fruit, and crackers (try to have a mixture of textures, flavors, and colors)
Choose 1-2 extras to garnish the board and fill holes like nuts or chocolate
Wash the fruit
Cut the meat and cheese and place on board
Arrange crackers in rows or piles
Add fruit
Fill in holes with berries and nuts
Present to dad with your heartfelt love