As the bountiful Christmas dinners wind down (we had four in four days), as relatives travel home, and as we lean back in our easy chairs hung over from the sweetness of Christmas; we pause and reflect over the tremendous year we've been blessed to experience. Our hearts are full with the many memories and stories we could share.
I asked the farmer what his highlight from this year's growing season would be and he said, "the cherries" with a gleam in his eye. He just loves them, and it was rather disheartening to not get a crop in 2014, due to a freak spring freeze that killed the cherry buds. Because of the previous year's loss of our favored crop, I think we all appreciated and savored the sweet juicy cherries just a wee bit more than usual this year. I'd also reckon it's fair to say judging from our customers' red stained grins and enthusiastic comments during the cherry harvest that they were appreciated by all you dear readers that came out to pick cherries as well.
My personal highlight was apple season. The fall foliage was more incredible than recent years and the historic crop of apples hanging from the branches were absolutely gorgeous.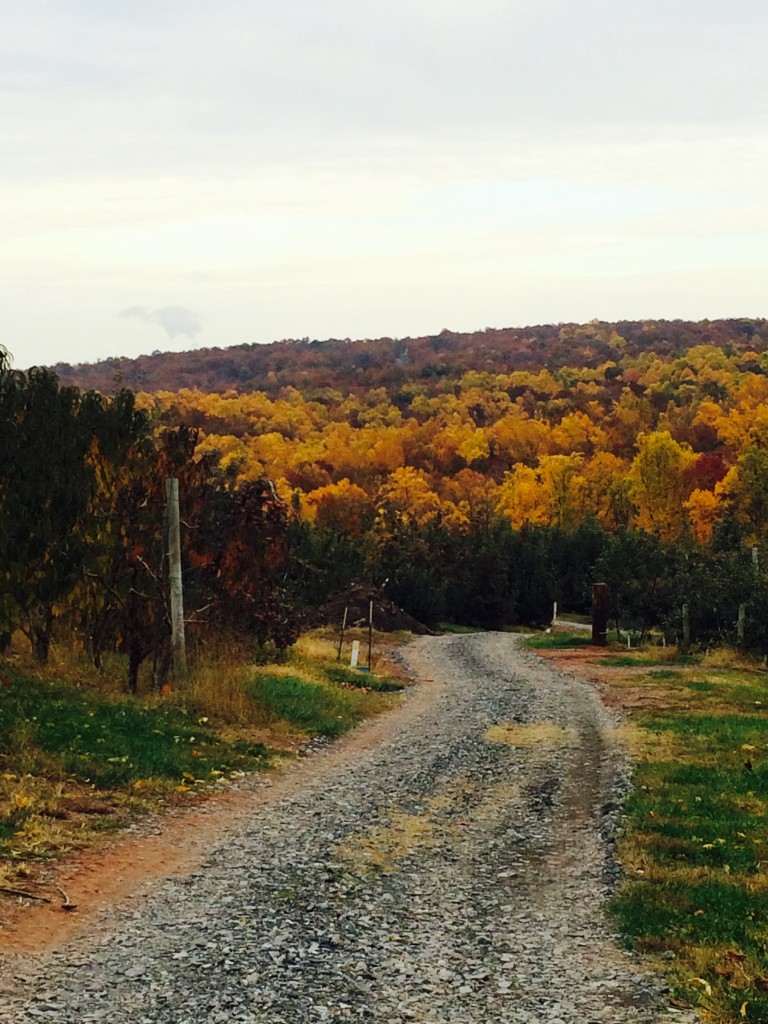 My 18 month old just loved going for golf cart rides through the loaded trees and asking for "yums" (her word for apple) to chew on. I just couldn't get enough of this fall and went for almost daily walks and golf cart rides through the apple trees, savoring each moment. I was also blessed to take my cousin on his first tasting tour of apple varieties through the orchard. It's always fun to experience our familiar for the first time through someone else's eyes.  Here's a picture of him showing off some of the plentiful crop.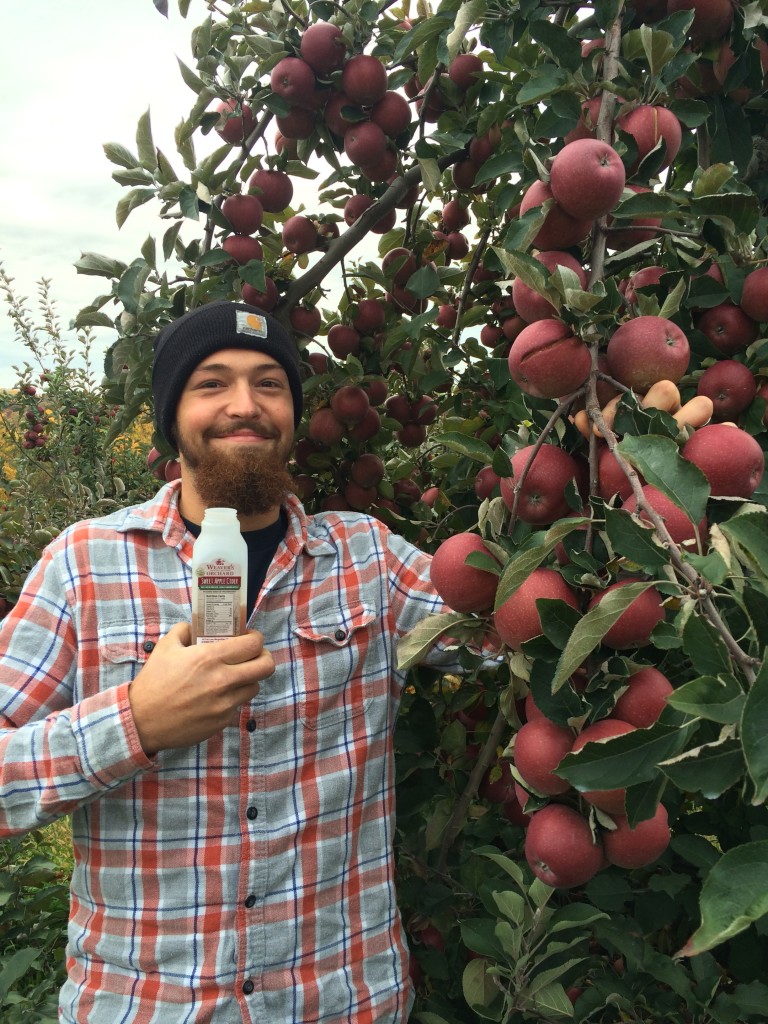 Another highlight was seeing the smiles and enjoyment my children had of each crop. As well as observing the joy of the many families and individuals who came out to savor the sweet fruit. I am reminded that without our faithful customers we would not be able to do the work we love, and I thank you all for supporting your local agriculture this year, and the blessing you have been to our family!
In many ways our customers become a part of our extended Weaver's Orchard Family, we so appreciate all the care and concern many of you have recently expressed to us about this year's unusually warm weather and how it will affect next year's crop and buds on the trees. I was concerned too, until my hubby sat me down and explained the process, which I'd like to share with you!
The good news is this unusually warm December should not affect the trees or buds negatively unless the temperatures drop too quickly.
Here's my Mini Science Lesson:
Fruit trees form their buds every year in July, and these buds produce the next year's fruit. Fluctuations in average temperatures will not affect next year's fruit buds unless there is a drastic drop in temperature in a very short period of time (for example, going from 60 or 70F to 10F would negatively impact the fruit, but if the temperature drops gradually over a period of a week or two we'll be okay). So we all, myself included, can enjoy the warm weather with peace of mind and pray that when old man winter comes, he does so gradually over a period of several weeks to prevent from damaging our trees!
On behalf of all the Weaver's, we'd like to thank you all for your support and we would like to wish you and all your loved ones a Happy New Year!