School Tours and Field Trips On the Farm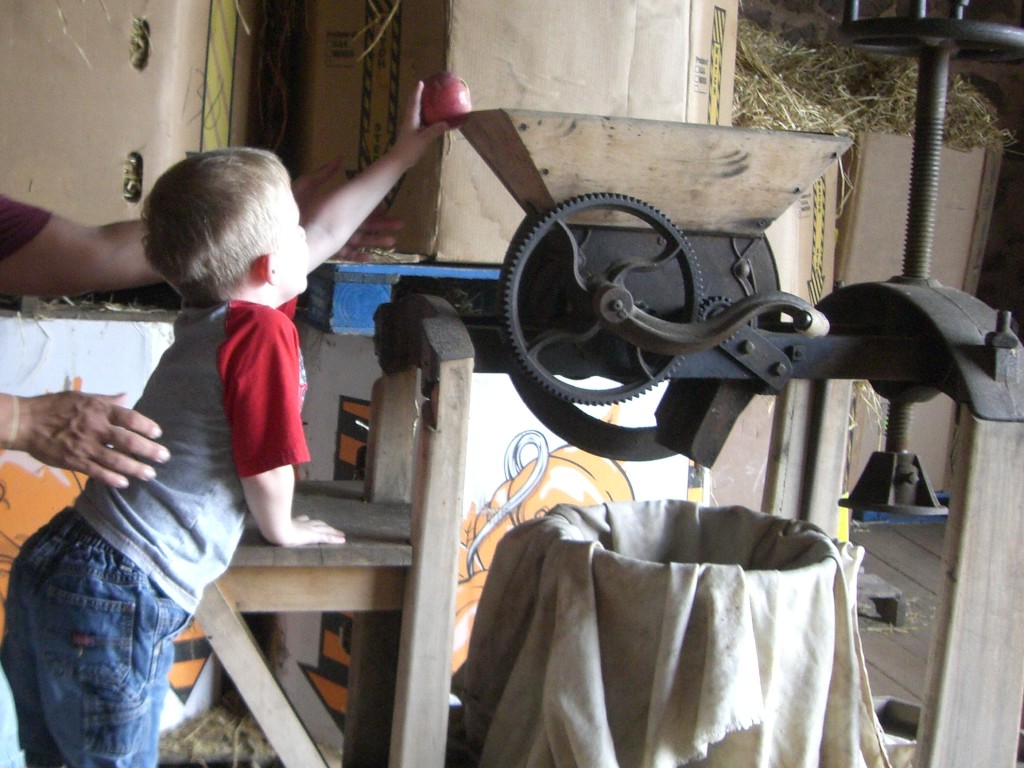 Our fall tours focus on the apple harvest. These one-hour tours will show your class the apple trees, cider press and farm market.
Fall Elementary School Tours
Your elementary school class will:
Hike into the orchard
Discover how apples form and grow
Learn about caring for apple trees
Pick their own apples (one per student) to take home
Visit the packing house
Walk into our cold storage area
Watch the apple sorting process that prepares fruit for marketing
Observe the commercial cider press
End the tour with a snack of fresh apple cider and pretzels
Fall Johnny Appleseed Preschool Tour
The Johnny Appleseed Preschool Tour is designed especially for engaging the five senses of your preschoolers:
In the orchard, we use our eyes to see the colors of apples
When we pick an apple, we feel the softness of an apple bud and the firmness of the apple
As we walk through the grounds, we listen to the sounds of the lively farm
In the cold storage area, we smell the wonderful aroma of apples
In our old barn, we participate in making cider the old-fashioned way… just like in Johnny Appleseed's day!
At the end of the tour, we taste a snack of fresh apple cider and pretzels.
Tour Price & Payment (Spring, Summer & Fall)
Each group must meet a $100 minimum for the Combo Package, and a $75 minimum for all other options.  Full amount must be paid before the tour by tour coordinator.
We do not accept personal checks from tour goers. We provide a complimentary pass for one teacher per guided tour and a free picnic area for your group (you must request the picnic area when you schedule).  In the fall, we provide free cider for the bus driver!
For specialized tours or prices for individual activities, customers may contact a member of our team at 610-856-7300 for a quote.
Groups that wish to come pick fruit without a tour guide may do so any time the pick-your-own areas are open, provided children are supervised.
Groups that wish to conduct their own group activities at the orchard must receive prior approval; please contact us at 610-856-7300.
Combo Package Discount
*Note that specific activities included in each tour will vary based on the season and weather conditions.
Tour and hayride: $8.50/participant ($100 minimum)
Other Pricing Options
Price for Tour Only: $6.00    ( $75 minimum)
Price for Hay ride only: $ 4.50  ( $75 minimum)
SaveSave